We are proud to announce that the work that we present below won

HubSpot's

2023 Semiannual Technical Expertise Impact Award

Project Overview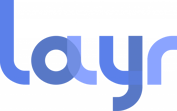 Layr is an insurance technology company that digitizes commercial accounts for insurance agencies. Part of their offering includes alerting insurance policyholders about renewals on behalf of their agency customers. Historically, this was a manual process, which impacted Layr's ability to scale. No Bounds Digital built an automated, transactional email system for Layr in HubSpot, which has resulted in a number of benefits.
Standardized a previously haphazard process

Improved the experience for policyholders

Enabled touchless insurance policy renewals

Created accountability with automated tasks

Saved a substantial amount of time for Layr staff

Enabled Layr to continue to grow and scale
The Challenge
Layr historically notified policyholders manually of renewals. Layr sent emails to policyholders on behalf of their insurance agency clients. Several challenges existed in their process.
Layr team members were expected to send out six emails and make six phone calls to policyholders during the final 45 days of the policy term. In practice, neither the quantity or cadence were always adhered to. Layr was looking for a way to improve the reliability of the experience for their agency clients and policyholders.

Sending an email to a policyholder took approximately three minutes, and so each group of expiring policies took 18 minutes of staff time.

Each series of emails contained information on upcoming policies that were approaching their expiration dates. These policies had to be manually identified within their policy database.

If insurance policies were renewed prior to sending an email, there would be no way of knowing since the process was done manually.



Layr could not sustain manually creating emails, calculating when policies reached certain expiration dates, and double-checking that policy updates didn't occur before emails were sent all while continuing to grow.
The Solution
No Bounds Digital developed a renewal process natively in HubSpot that fulfilled Layr's business objectives. The solution includes one ticket pipeline, 22 workflows some including custom coded actions with Operations Hub, and about 50 conversation inboxes.
Automatically Group Policies Expiring over the Same Period: The ticket pipeline looped through the Layr HubDB database finding contacts and their associated policies, a custom object in Layr's HubSpot instance, that were approaching expiration using epoch-time based custom-coded action. A 'lead' policy associated with a contact was identified and then the workflow checked for other policies that were also expiring shortly after the lead policy grouping them on a ticket record.
Touchless Renewal Notifications: No Bounds Digital used HubDB to generate programmable emails that were automatically sent to policyholders as policy expiration dates approaches. Three automated emails are added by the workflow from 120 to 45 days from the lead policy expiration date enabling completely touchless renewals. This new capability will reduce the need for phone calls from Layr staff within 45 days of policy expiration.
An Intelligent Policy Renewal Notification System: When an insurance policy renews, the object record updates the ticket. The workflows understand when all, some, or none of the policies up for renewal are renewed or cancelled. When some but not all policies renew or cancel, the ticket automatically advances to the Partial Success stage. The ticket remains in this stage until all policies are renewed or cancelled or moves to closed lost after 30 days. When all policies renew or cancel, the ticket advances to the Success stage and communications with the policyholder stops.

Task Management for Accountability: Tickets in the pipeline move to different stages automatically based upon how close the lead policy is to its expiration date. As the ticket progresses to a new stage, it triggers a workflow that automatically emails the policyholder and notifies an agent at Layr to call the contact.


White Label

Solution for Layr's Insurance Agency Customers: While Layr is communicating directly with policyholders through HubSpot, Layr's customers are insurance agencies. No Bounds Digital automatically generates insurance agency branded, programmable email with HubDB. Layr manages a conversations inbox for each insurance agency client. In this way, their correspondence with the policyholder is coming from their agency customer not from Layr.
The Results
The time savings from the optimized policy renewal process is staggering. From the beginning of 2023 to June 30th, there were 22,095 policy records created. The average policyholder has between two and three policies. Annualizing the number of policies year to date, an average of three policies per policyholder, and two minutes per email, Layr agents would have needed to send a maximum of 88,380 emails to 14,730 policyholders totaling approximately 368.25 work days without this process. This process reduces the time that Layr staff sends pro-active email about renewals to near zero.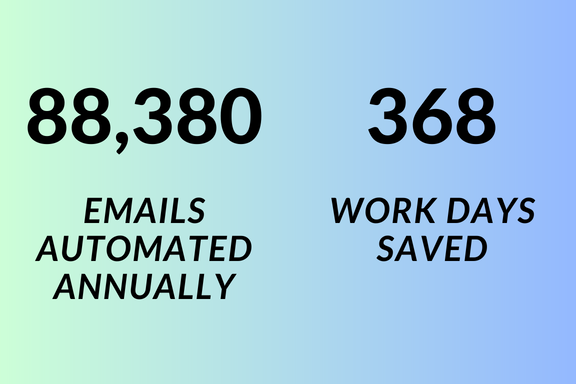 This process enables Layr staff time to manage a significantly larger number of clients all while more reliably and systematically communicating with policyholders on behalf of their insurance agency customers.
The Impact
Layr is extremely happy with the custom policy renewal system. In the short term, Layr is realizing an immediate time-savings. Over time, Layr expects that the process will result in a conversion rate lift for policy renewals.
Having a process in place also gives Layr the ability to analyze the effectiveness of the process and identify opportunities to optimize it. Speaking of optimization, there are a number of opportunities to continue to improve the renewal experience including building a drip email workflow for tickets in the Partial Success stage, creating playbooks for Layr staff to follow when calling policyholders, and expanding reporting around policy renewals for enhanced business insights.
Want to Learn More?
We'd love to hear from you. Schedule a Free 15 Minute Call With Ben.