Many businesses struggle to get their visitors to leave their contact information, and without contact information it's impossible to capture leads. A common reason businesses don't convert leads is the lack of or not so good calls-to-action. If you want more leads, it's time for you to revisit your calls-to-action.
Here are some quick wins for you to follow to create calls-to-action that convert more leads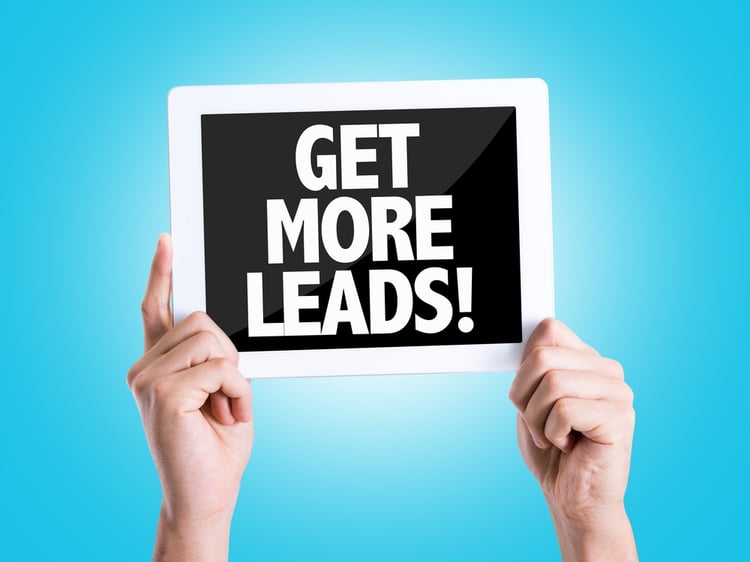 .#1 Keep it Brief
Don't make your visitor think too much. If you make a confusing and complicated call-to-action, it's possible that you'll put off your visitors. Instead, use these best practices:
· Use fewer words
· Make your copy clear and concise
· Focus on the offer and how it will benefit them
· Don't make rules and conditions
· Make it accessible
#2 Use Action Verbs
Using action verbs in your calls-to-action is most effective. It gives a visitor a clear idea of what will happen after he clicks on the button. Use verbs like:
· Download
· Try Out
· Get
· Register
They are great example because they let the visitor know what to expect. When visitors know what they get, your visitors become your leads much easier.
On that note, don't forget to use keywords that are consistent with your offer and your landing page. It'll help your visitors know what they get while they navigate from a CTA to the landing page and to the thank you page.
#3 Grab Attention
You want your call-to-action to draw attention so you want to make it stand out. For example, use contrasting colors so that it catches eye of your visitor.
But be careful because you don't want to overwhelm your visitors. Using too many different colors can drive visitors away. Instead, try to use colors that are complementary to your web page and brand. You want to identify with a color so try to use the same one every time or a variation of it.
The best way to grab a web visitors attention, though, is the mafia offer. Make an offer the prospect can't refuse!
#4 Correct Placement
This may be the most important part of creating a call-to-action button. You want your CTAs to be visible at the right time. You don't want to overwhelm your visitors with too many CTAs. Include a call-to-action button on all of your web pages, posts, and other communications. On some web pages CTAs are above the fold, so it's the first thing a visitor can see, but not every CTA should be there. Wherever you decide to put it on the webpage you need to make sure that it belongs there. Remember that it needs to be easy to notice and fit with everything else on the page. When it comes to blog posts, it's logical to place a call-to-action at the end of the blog post. You don't want to interrupt the content of your blog post with a CTA and you don't want to interrupt your visitor. Place it at the end of the copy providing the next step for your visitor. Another good place for a call-to-action is a sidebar. These can be for some general offers that are useful to many people visiting your blog. Email CTAs can be at the end of an email, paragraph, sentence, or anywhere else. It's important that it grabs attention but is not distracting from the content in the email.
#5 Give Something Valuable
We said it before, make your visitor an offer they can't refuse. Here's how:
- Align the offer with the content. Even a PDF of the content they just read can work!
- It should be easy to consume. People are busy. Don't let a lead slip away because they don't have time to read your 100 page ebook.
- The lead should be able to take action right away. Apps, calculators, and tools are very effective.
Make sure that the offer that you give has useful information to your targeted audience.
As you can see calls-to-action are more than useful when used correctly. Just make sure you follow these best practices and see the increase in lead conversion. Schedule your free consultation with No Bounds Digital and learn how you can improve your lead generation.