Digital marketing has flipped traditional advertising on its head. Conventional media—like television, radio, and print—no longer hold as much power as they once did. Fortunately, that means businesses don't have to shell out a lot of capital to grow their brand.
While there are endless marketing tactics to choose from in our modern era of technology, one stands out from the pack: influencer marketing. This marketing tool is an indispensable part of many brands' marketing success. In fact, research shows that in 2018, companies that used influencer marketing enjoyed a 520% return on investment.
But what is an influencer marketing and what makes it a successful marketing tool?
Since most people spend the majority of their time online, it's only logical that businesses promote themselves online. However, the online space is saturated with marketing messages, and users are tired of it.
This is where influencer marketing comes in.
The concept behind influencer marketing comes from word-of-mouth marketing, an age-old tactic where customers promote your brand to other potential customers. Modern marketing has given word-of-mouth a refreshing twist by extending it to social media and other digital channels.
With the help of content creators with a prominent following (AKA influencers), you can reach your target market more effectively and increase the chances of conversion. Here are three proven ways that your business can benefit from influencer marketing.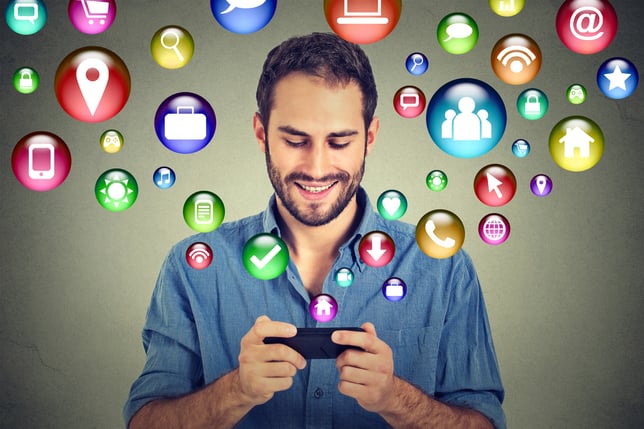 1. Boost Brand Awareness and Engagement

If you want to expand your reach online, influencers can help you. Influencers already have thousands, if not millions, of followers. Linking up with them is a golden opportunity to grow your audience of loyal customers
Influencers introduce your brand, products, or services to their audience. This establishes your business as a niche expert and reaches a wide audience that might not have heard of your brand before.
But it doesn't end there. Influencers create conversations around your brand that drive engagement. The more people talking about your products, the larger your reach, solidifying your place in the online market.


2. Build Trust and Brand Credibility

It's nice when you can grow your social media following, but numbers alone don't get results. You want to build close relationships with your customers for powerful marketing. But you can only do this if you earn their trust first, and that's why you need an influencer.
Influencers have a large following that trusts them. They share their genuine thoughts with that audience, whether they're recommending a product or simply giving their opinion about a certain brand. In turn, their audience trusts the influencer and acts on their opinion.
If an influencer endorses you to their audience, you gain brand recognition and position yourself as an authority in the industry. It's the key to credibility, especially in competitive industries. With a little help from an influencer, you can earn your target market's trust and quickly establish credibility.


3. Drive Purchasing Decisions and Revenue

Increased brand recognition and trust lead to more sales opportunities. Influencers drive these sales opportunities with their recommendations, too. You can build an air of excitement around your products by running a promotional campaign with a giveaway or a special discount. If you want to boost revenue or product sales, look to influencers. Their dedicated following is already primed to purchase and holds a lot of potential for your brand.
The Bottom Line
While influencer marketing can boost your brand authority and sales, remember that it takes time. You might not get instant results from one campaign. This strategy is about trial and error, which means brands need to be patient. After all, it takes time to build trust between your brand, influencers, and their audience. With a committed influencer at your side and constant effort, you'll enjoy the fruits of your hard work, solidifying your place as an industry leader.
Infographic URL: https://www.smallbizgenius.net/by-the-numbers/influencer-marketing-statistics/