HubSpot recently launched the HubSpot CMS and there is a lot to like. We walk through our favorite reasons to choose the CMS for your organization here.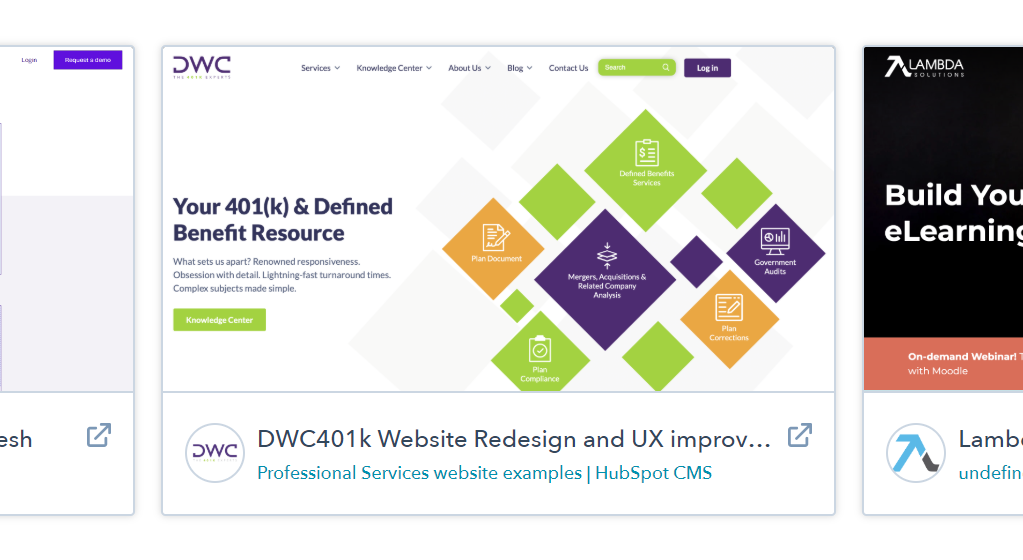 1. Wow prospects and customers with smart content
One of the reasons why the HubSpot CMS is ideal for marketers and clearest differentiators perspective between the HubSpot CMS and other options is smart content from a feature perspective. You can use smart content on your landing pages, emails, CTAs, forms, and website pages on the CMS.
Here's a micro demo of creating a smart CTA.
As noted in the video, you can use any of the following criteria to create smart content on HubSpot CMS pages.
Country
Device type: desktop, tablet, or mobile
Referral source: organic, paid, referral, etc.
Preferred language
Contact list membership: one of the most powerful means of creating smart content!
Lifecycle stage: also a useful property to create smart content from
One word of caution. To make smart content work for you, you need to keep it top of mind. It's easy to forget during content develop that you have this capability, so bake it into how you product new content. Also, start small and stay focused with your smart content efforts. You could create an infinite number of variations to any one of your website pages, and you'll see diminishing returns if you go overboard. Not to mention that the content team is going to lose their mind navigating the complexity.
2. It's a user friendly CMS across the enterprise
HubSpot is famous for its "marketer friendly" features, but especially when we are talking about website pages, let's expand this idea to all non-technical people in your enterprise.
Here's what I mean.
Human resources can update and maintain the careers page and job openings
Operations can add documents needed to onboard new customers
Customer success can create a knowledge base with the Service Hub
Finance can add FAQs
The opportunities for your inbound organizations are only limited by your creativity
With the HubSpot CMS, you can empower your team, with the appropriate permissions, to be a part of your digital presence.
3. The CMS is ready to go nearly out of the box
My internet age is showing, but almost a decade ago, WordPress had a famous "5 minute install." It was a process that got a basic, off of the shelf install of the CMS operational in just a few minutes. At the time, it was pretty amazing that you could spin up a website that fast.
The HubSpot CMS saves you those five minutes and a lot more! Take a look at some of what's available in the HubSpot CMS out of the box.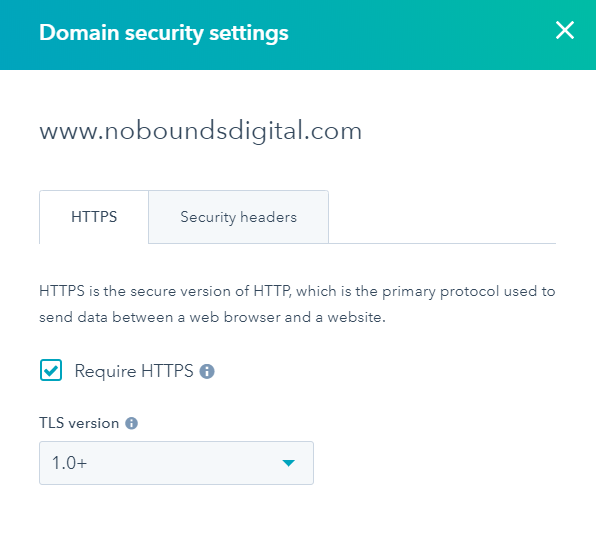 SSL security baked in and HTTPS in a couple of clicks
Super simple integrations with Google Analytics, Search Console, and 100s of app partners
Done for you landing page templates
CDN and other page speed optimizations out of the gate
All in, we're talking many hours of configuration that are a part of the HubSpot CMS by default or done in a few clicks.
4. The CMS is part of the HubSpot platform
This is hands down what I love most about the CMS. It's the intuitive yet powerful user experience that you know and love elsewhere at the core of your digital marketing presence.
Here are a few examples to explain what I mean.
Adding a CTA to your home page is just as easy as adding it to a blog post and you don't lose the analytics that you would if you embedded a CTA on a non-HubSpot page.
Ditto for forms.
If you need to change your menu or footer it's updated across your entire site instead of needing to make that change in HubSpot and on a third party CMS as well.
5. It's cheaper than the "free" CMSs
The real value in the CMS is what it can do to generate more revenue not how it can save you money, but let's clear up a misconception about "free" CMSs anyway. The HubSpot CMS is the cost effective option more often than you would think.
This isn't the case for everyone. If your website is a glorified postcard, you can put it on WordPress and let it sit undisturbed and it will be less expensive than the HubSpot CMS. On the other hand, if you're creating pillar content, adding new services, growing your team, updating your home page to reflect timely offers, and all of the other things that companies that use inbound marketing do to help them grow, the HubSpot CMS is pretty efficient.
Think about some of the examples we've mentioned in #3 and #4.
No need to call the developer to switch out a CTA button or style a form
Modifications to the header and footer are once and done in HubSpot
When changes to your main website pages are a regular occurence, you save yourself a lot of time and money with the HubSpot CMS.
A belated TL/DR...
Your website is the foundation of your digital marketing efforts. It deserves all of the proper care and feeding that you give to the rest of your inbound marketing strategy. The HubSpot CMS gives you the tools and connections to other applications that you need to generate leads from your home page to the farthest reaches of your website.
If this sounds intriguing to you, schedule a HubSpot CMS demo, and we'll walk you through the tool.
PS. Not ready for the demo. Check out what's possible on the HubSpot Inspire website. Here are our featured sites and that's just the tip of the iceberg.