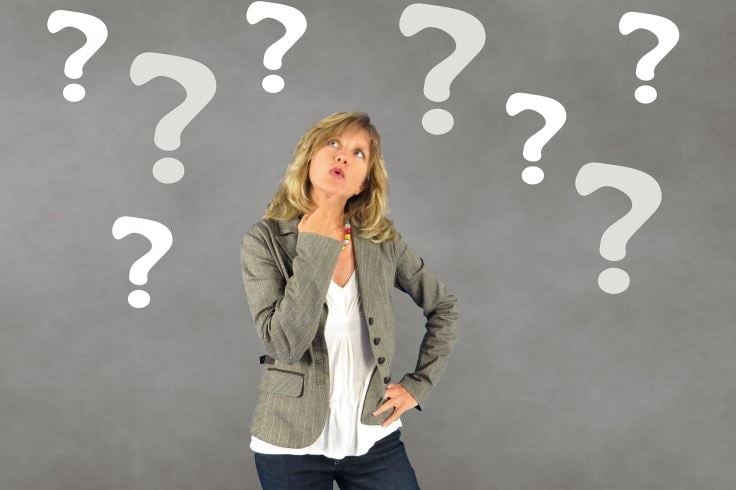 The world of marketing is in many ways like the play, the Fiddler on the Roof. Both relied heavily on tradition and doing things "the way they were always done," until it became exceedingly clear that the old ways had given way to the new. Perhaps you're one of the people still clinging to traditional methods and are getting trampled by competition that have already adopted the inbound marketing approach. Perhaps you're doing well with convention marketing, but can't help noticing that some tactics aren't as successful as they used to be or are just looking to expand by creating a new channel for leads and sales. No matter what your situation is, it is never too late to learn a new way of doing things and use it to your advantage.
Content marketing is the resourceful, interesting, witty content that moves your prospects along the buyer's journey ultimately becoming delighted customers. At its simplest, content marketing answers your prospects questions.
How much does your product or service cost?
Who is the best?
How does your business compare to others?
And the many questions that are specific to your industry.
You give your prospect what they need to make their purchasing decision: answers to questions, guidance for the things that they might not have thought of, tips and tricks, and even indirectly related information that keep them engaged with your organization and moving closer and closer to buying. Traditional marketing tactics usually send people running in the opposite direction from your unsolicited phone calls or just ignoring your direct mail.
Both content and traditional marketing, however, both have their benefits. To decide who would win in a content vs. traditional fight, we should evaluate each of their strengths and weaknesses.
That said, in many ways content marketing and traditional marketing aren't in competition at all. Note that some tactics can be used as either traditional or content depending on the context. A direct mail piece requires content just the same that an email does and a magazine ad needs content in the same way that a display ad does.
Traditional Marketing Tactic:
TV and radio commercials
Telemarketing and cold calling
Unsolicited emails
Direct mail (brochures, catalogs, etc.)
Branded marketing (free promotional material with the company's logo: lighters, calendars, mugs, etc.)
Newspaper ads
Industry events and trade shows
Content Marketing Tactics
Blog posts
Whitepapers
Webinars and videos
Podcasts
Inbound emails
Social media content
Offline content
Why the Need for Content Marketing?
People often associate content marketing with blogging, but there are plenty of other formats and media channels for content creation. Companies are investing more and more resources into content marketing because it works: it generates more leads and more sales because it answers objections and communicates the benefits of your products and services, but before rushing into anything, you should consider whether you will benefit from adopting a content marketing strategy.
3 Questions to Ask Yourself Before Switching to Content Marketing
Content marketing strategy requires a lot of planning, time, and resources. Before adopting it, you need to ask yourself a few questions.
How Much Time do you Have to Make Things Work?
Blogging and social media take time for a few reasons.
SEO:

Google's algorithm includes over 200 ranking factors. Many of them are focused on the authority of your site, so if you're just getting started with content marketing, you're at a disadvantage. On the other hand, if you stick with it, Google will reward you.

The buyer's journey: A very small percentage of the visitors who end up on your website will be ready to buy immediately. The rest will consume top of the funnel and middle of the funnel content and will need to nurture your leads until they are ready to buy.
Growing your audience: You didn't build your customer base overnight and nor can you build an audience overnight. In terms of social media, for example, you need to engage with users, consistently create and share good content, and reach out to thought leaders.
While there are sometimes content marketing bottlenecks that once resolved can product quick wins, blogging, social media, and many other content marketing strategies take time to produce results.
Are Your Competitors Already Using Content Marketing?
While it's not impossible to catch up with competition if they've been using content to generated leads and sales for some time, it can be hard. In this case, you need to invest in content marketing now to bridge the gap between you and your competitors. Conversely, content marketing can give you a strong competitive advantage if your top competitors have yet to adopt it.
Are You Willing to Change?
Whether you choose to create content in house or work with an agency, there is still a time commitment. While an agency can save you time, you know your business, the competitive environment, and the industry better than your content partner ever can. They will rely on your expertise, to approve content, and more. An agency will ask questions often, so if you don't have the time or motivation to provide constant feedback, your results will vary.
If you think that content marketing is a smart move for your business, download our guide, Introduction to Inbound. Content marketing is a part of the overall inbound marketing methodology, and this no obligation guide will explain the big picture strategy as well as how to get started with the most common inbound tactics.