Creating a form in HubSpot is a simple process that requires a few short steps. Follow the instructions below to complete the form creation task.
Click the Contacts tab on the upper menu bar and select Forms from the dropdown menu. Click the Create new form button in the upper right corner.

Choose a name for the form and click the Create form button.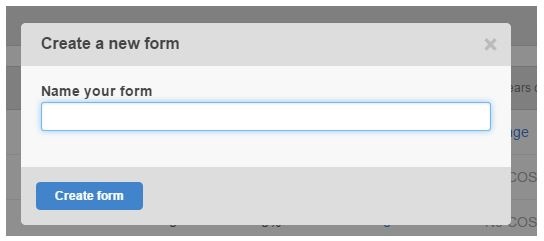 Fill out the default form questions: First name, Last name, and Email. The Email field needs to be filled out in order to create contacts in HubSpot.

Click the Fields tab in the upper left corner to add more fields to the form. You can drag and drop additional fields from the menu and into the form.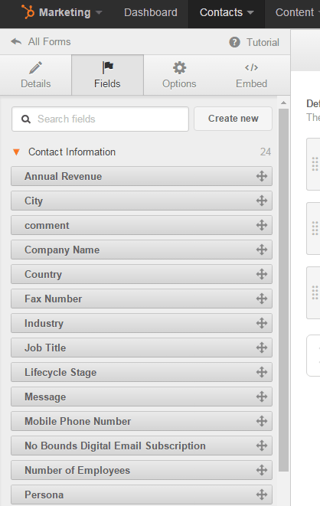 Click the Save form button in the upper right corner.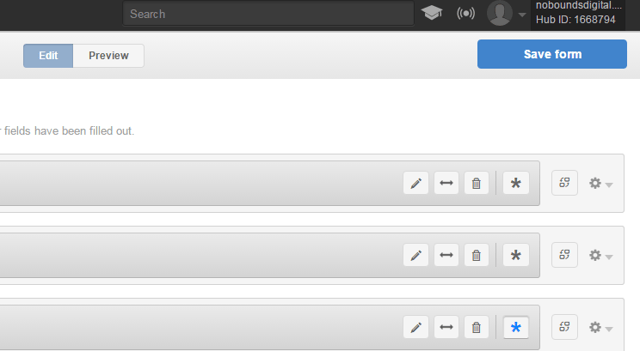 Congratulations, you just created a HubSpot form!