If you have contacts you want to add to your HubSpot contact database, you can import them all at once. Follow the instructions below to import contacts into your HubSpot database.
Click the Contacts tab on the upper menu bar and select All Contacts from the dropdown menu.

Click the Import button in the upper right corner of your screen.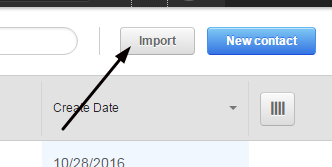 On the Import Status page, click the Import contacts button in the upper right corner.

Click the Choose a file button to browse the folders on your computer or simply drag the file you want to import to the selected area. The file containing contacts must be in the CSV format and must contain a header row with a column header for each property (Email, First Name, Last Name, etc.) you want to import the data into. When you've chosen or dragged the file you want to import, click the Upload button.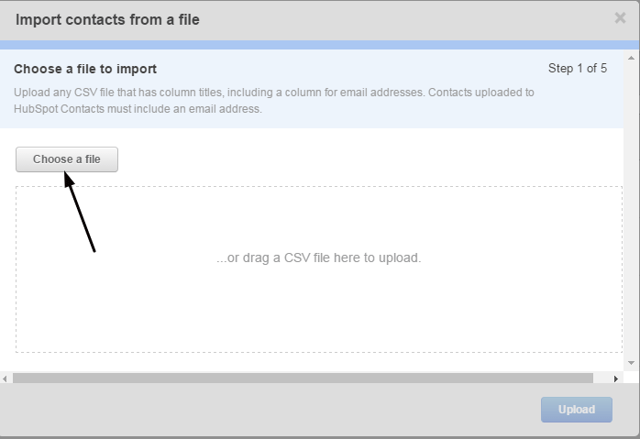 The next step allows you to choose a name for the list you're importing. After naming the list, click the Next button.

Now, assign a HubSpot property to each column label from your CSV file and choose which columns to import. When you're done, click the Next Step button.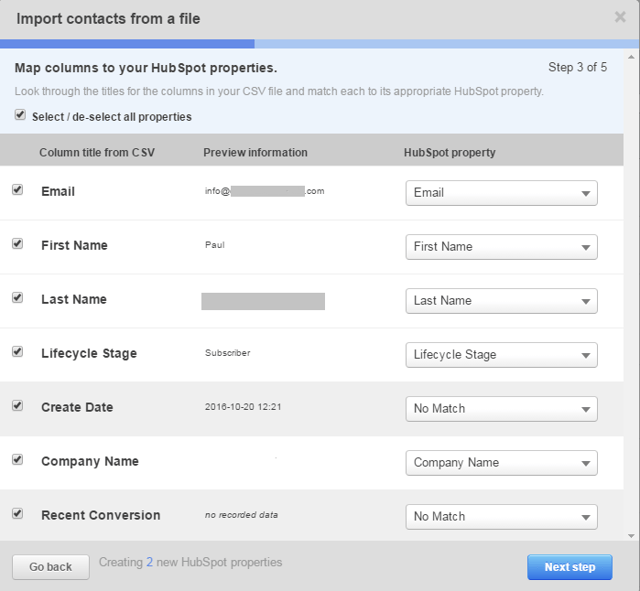 You'll see this pop-up form only if you have any unmatched properties from the CSV you would like to import. In this case, you will need to create new HubSpot properties first. If you don't have any unmatched properties, you'll be automatically taken to the next step of the process.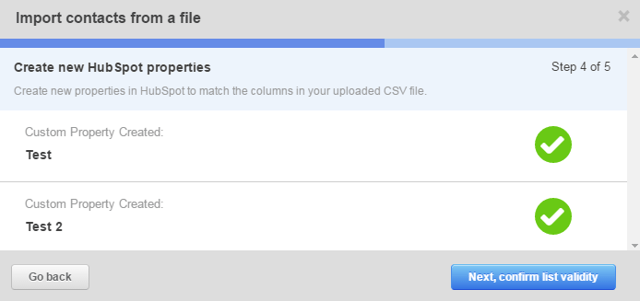 The last step is to answer a couple of questions regarding the list's validity. It is against HubSpot policy to import purchased lists, and you should only add contacts you have a prior relationship with and who are expecting to hear from your company. Click the Import Contacts button to import your contact list.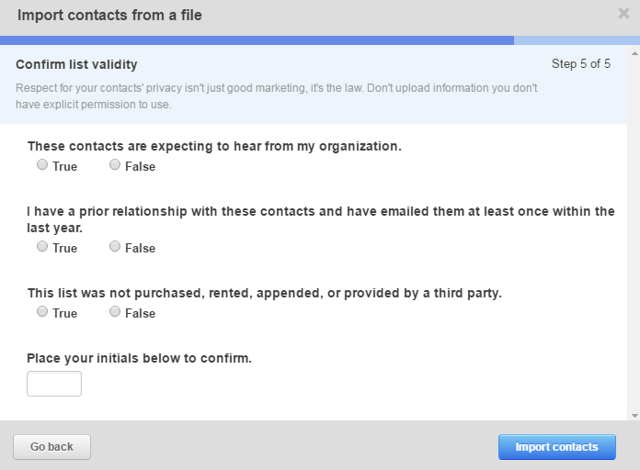 All contacts from your CSV file have now been imported into your HubSpot contacts, and you can reach them from the Contacts menu.
If you want to find out more about HubSpot platform basics, check out our 20 minute Introduction to HubSpot webinar.