One of the main verticals No Bounds Digital works with is the healthcare industry, From small business owners like chiropractors to the national and super regional dermatology, addiction treatment, and pain management companies. That's why this session, "Customer Experience in the Age of Search AI—Bad Mistakes and Cool Fixes" by Purna Virji from Microsoft was so significant and insightful.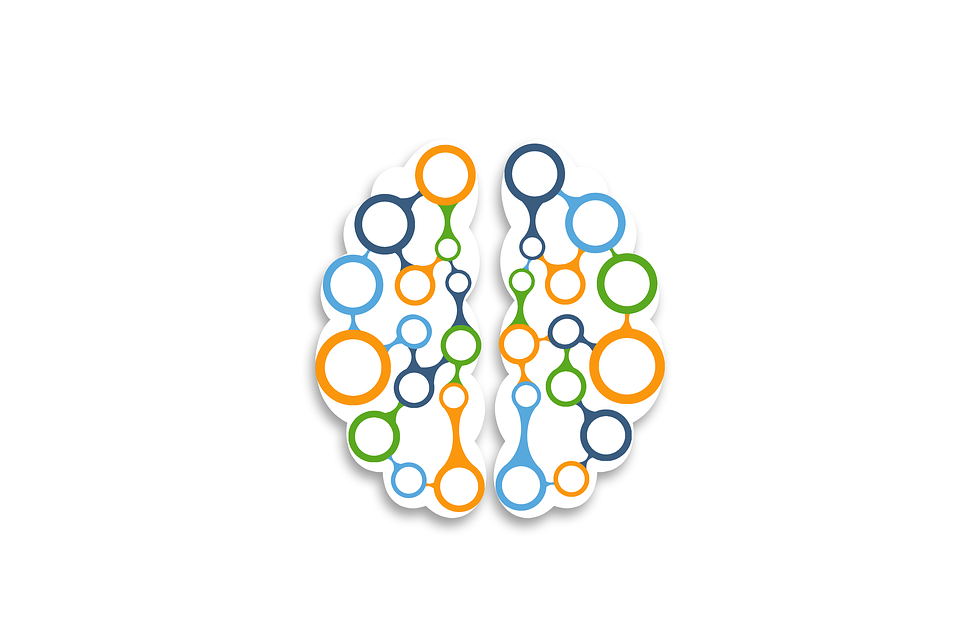 We learned what things we have to pay attention to in order to optimize our clients' businesses providing seamless marketing experience in the age of Artificial Intelligence and Machine Learning.
So let's dive into Nada's notes.
General Insights
54% customers stop doing business with companies because of a poor customer experience.

Now more than ever it is important to keep pace with advanced tech.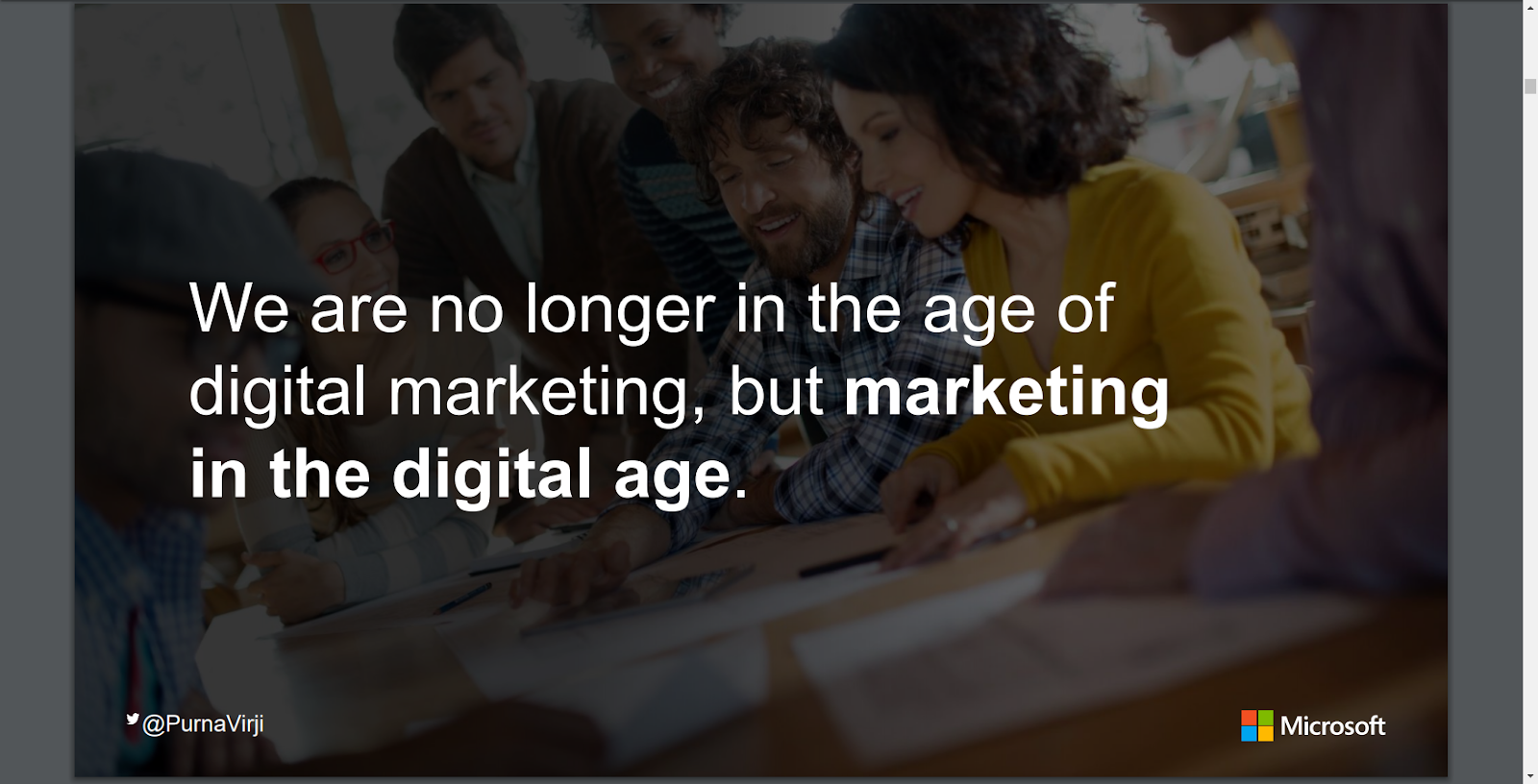 Audience
Averages are unhelpful and counterproductive.
Appeal to different/specific audiences.
Customer is a hero.
Go find edges and make profit.
Check out in-market audiences to discover brand new segments (combined list of people who showed certain interest).
Affinity groups - look for groups that have high relationships with your product and services. Examples:
Apparel & accessories/formal wear/bridal wear

Autos & Vehicles/motor vehicles/ motor vehicles by type/luxury vehicles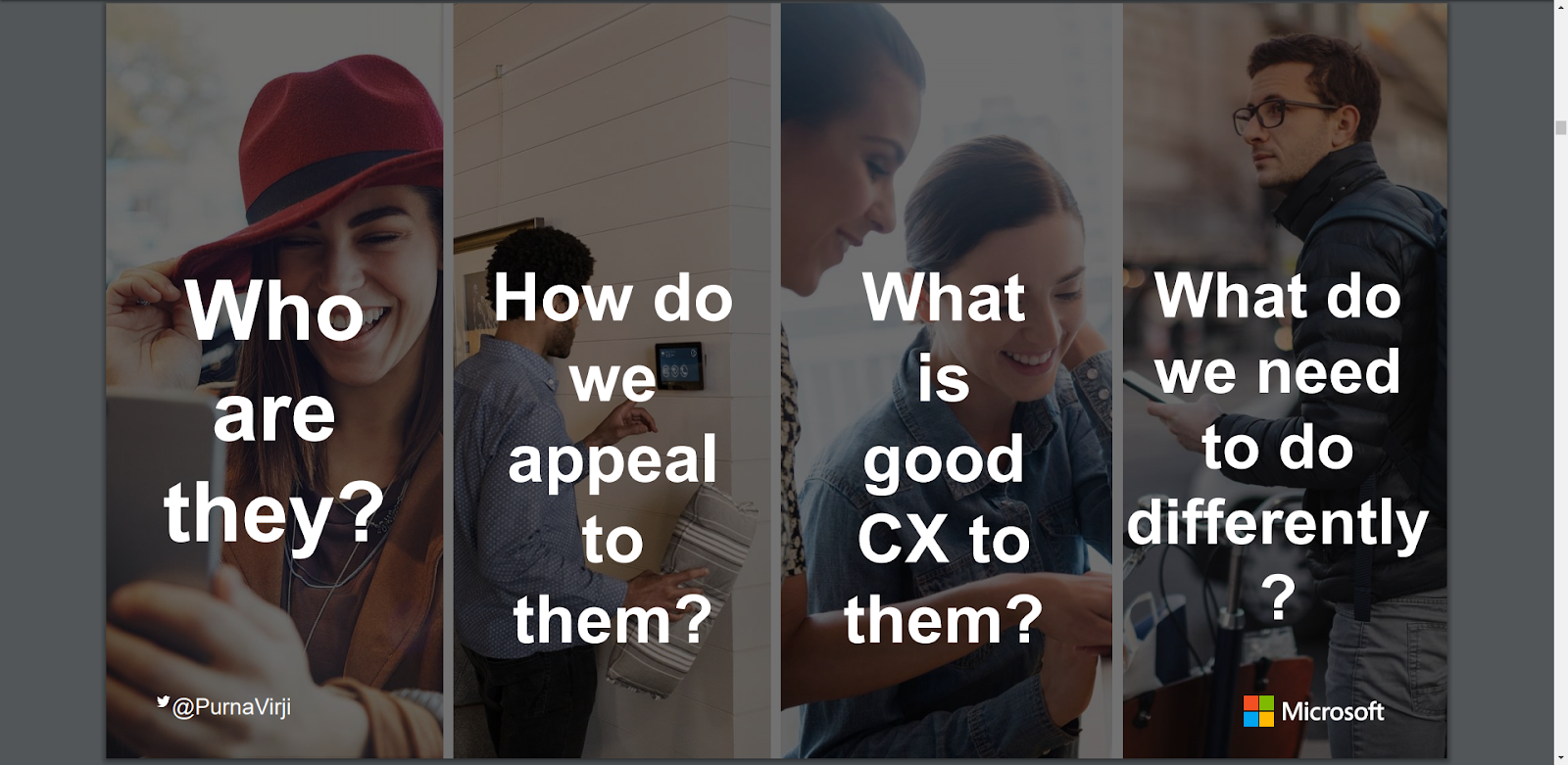 Behavior and Convergence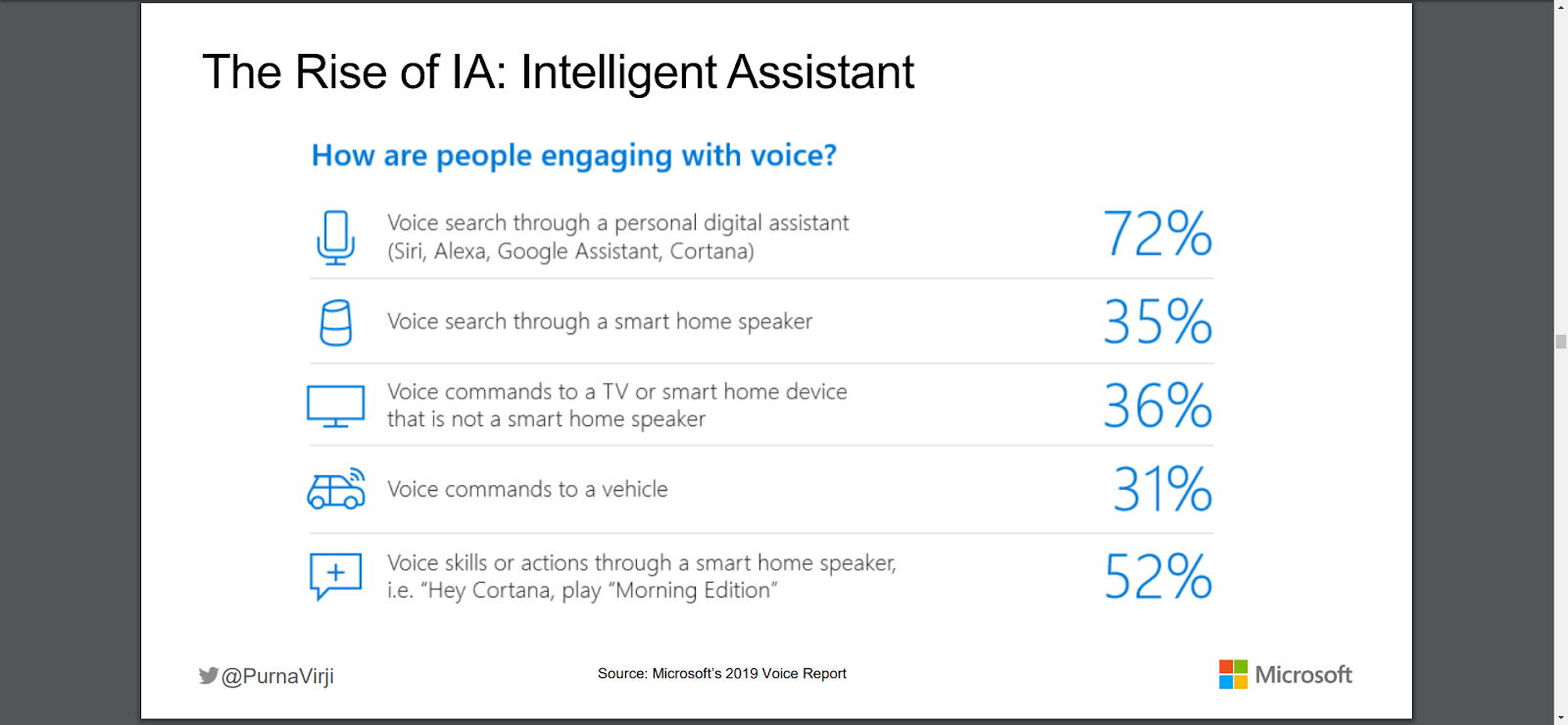 We are outsourcing our thinking.
We need to plan it as machines are getting smarter - interactions with machines are more complex.
Which assistants are people using:
Apple's Siri 36%

Google Assistant 36%

Amazon Alexa 25%

MS Cortana 19%

Other 1%
Different assistants provide different types of information (For example Alexa will provide info on a product that is available to purchase on Amazon)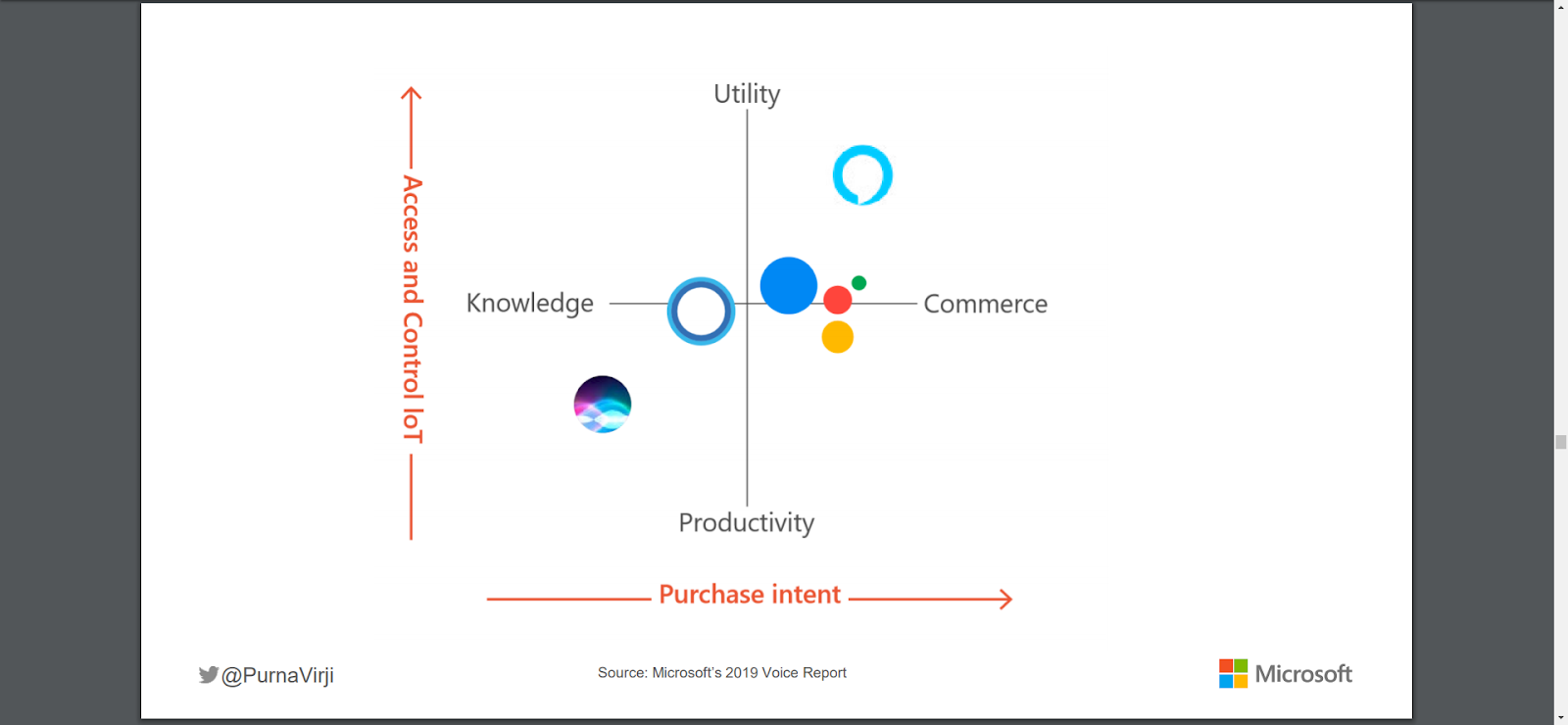 This is an opportunity to assist assistants.
There are three query types:
Informational

Navigational

Transactional
How to Optimize For Assistants For Informational Queries
Optimize featured snippets

Schema markup

FAQs in natural language

Increase Page speed
How to Optimize For Assistants For Navigational Queries
Navigational query is a phrase like "dermatologist near me".
Optimize the following:
Get Reviews

Directory listings on:

Location optimized website
How to Optimize For Assistants For Transactional Queries
Transactional query is a phrase like: "How much [something] costs?"
Optimize the following:
Reads well/sounds good - FAQs in natural language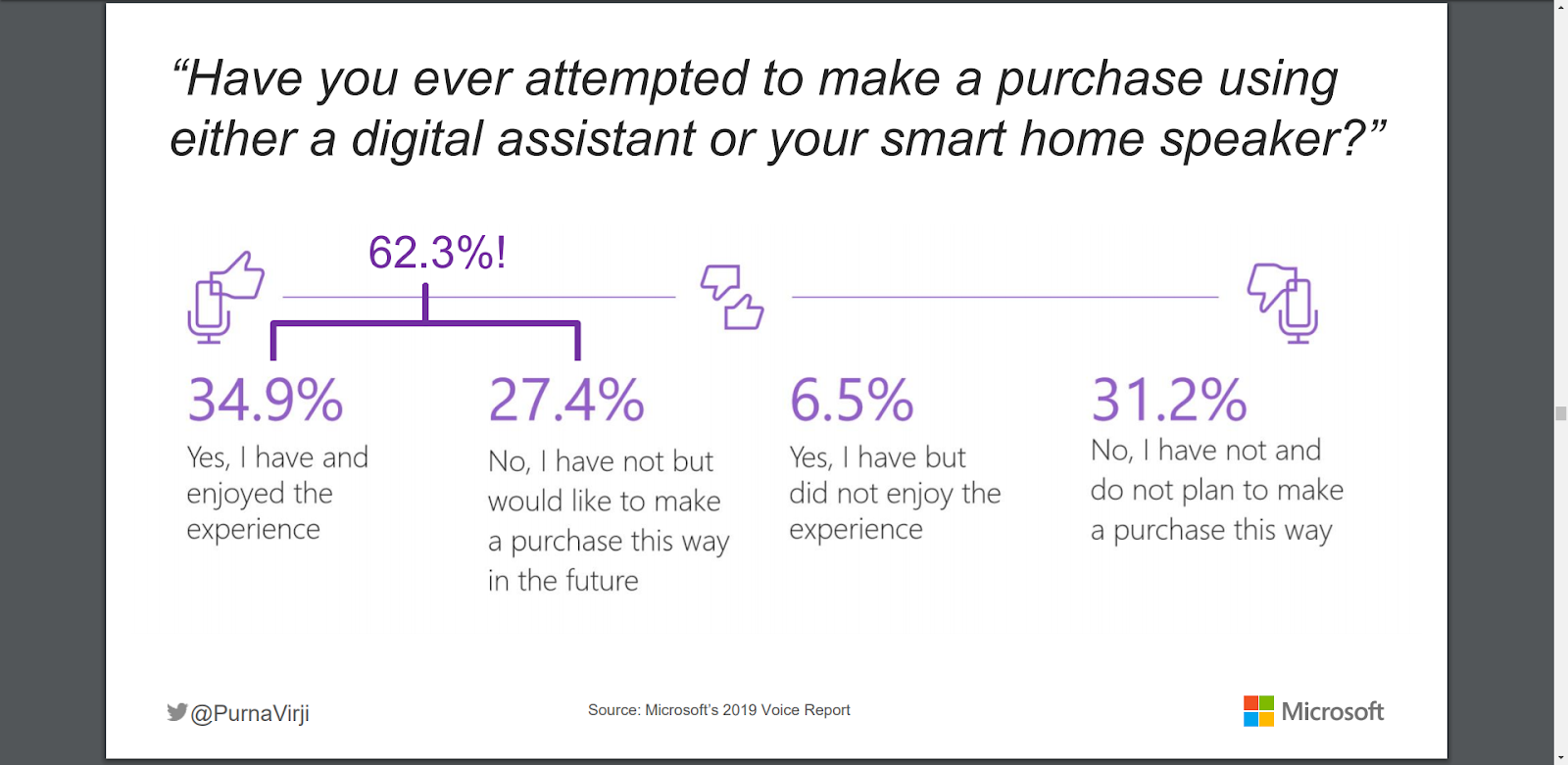 Why is this so important? Because when asked "Have you ever attempted to make a purchase using either a digital assistant or your smart home speaker?" 62.3% of the surveyed people answered yes, or no, but I would like to purchase like this in the future.

Design For All
Over 1 billion people with disabilities. Design for accessibility, something that everyone can use.
And when we say disability, we don't mean a personal health condition. No, it means mismatched interactions between a person and a product or service.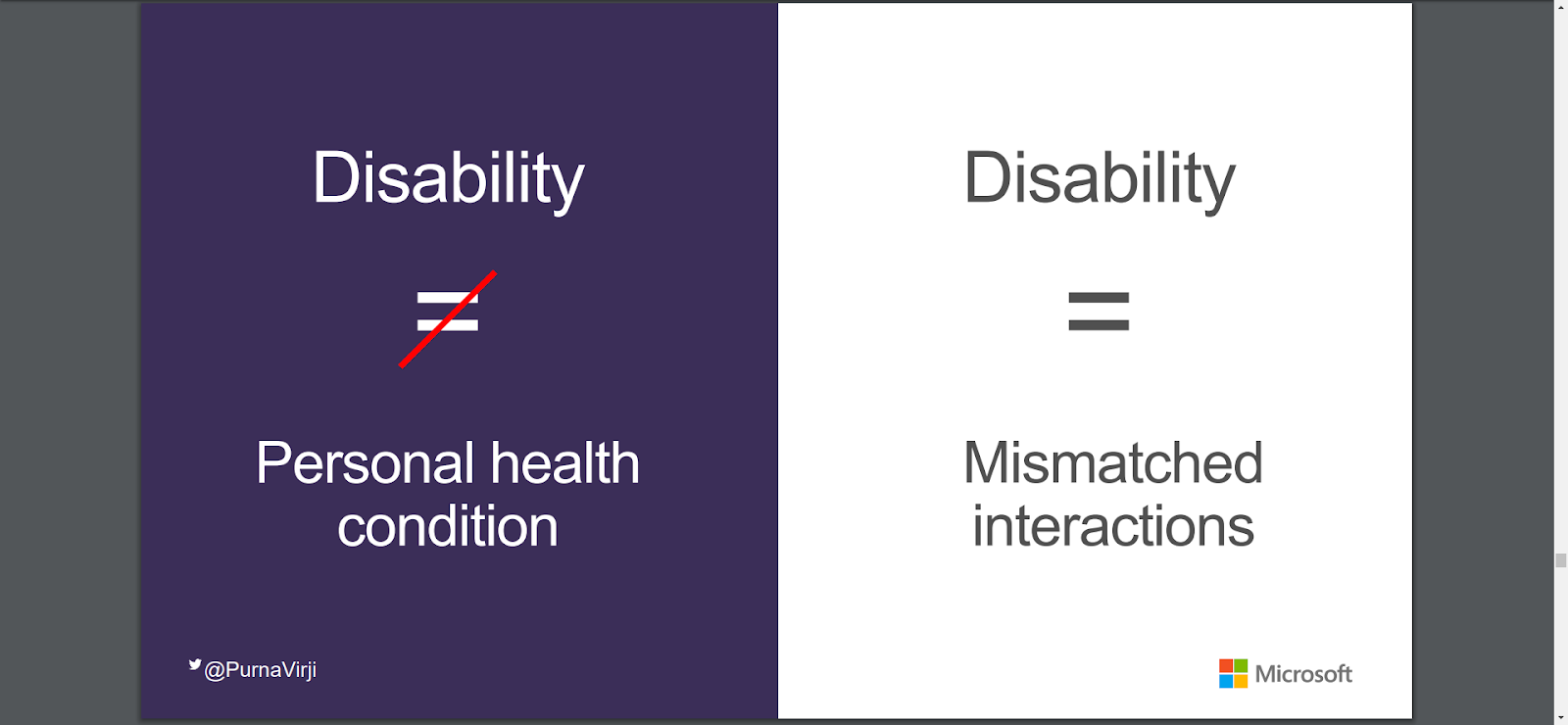 Purna introduced one important term - "Persona Spectrum". It means that something may be an accessibility for one, but usability for many.
Here's an example:
Permanent disability - having one arm
Temporary disability - having arm injury
Situational disability - a new parent who is busy holding her/his child
Make it easy for everyone and on all levels:
Accessibility is not important just for your products and services. Pay attention and check out access to your:
If you like to have something to help you here are a couple of sources that Purna provided:
Machines are taking over and instead of fearing them, we as marketers can optimize accounts we are managing and make the most out of this situation. What really changed is the way people are purchasing and we just have to adapt to the new rules of the game. So make sure your accounts are optimized for informational, navigational, and transactional queries, and accessible for all people.