Business administration is very different today compared to what it was a couple of decades ago. As the years have gone by, business departments have expanded their scope to fit the current commercial climate, making collaboration much more important. One facet of business that has developed a considerable need for collaborative management is marketing.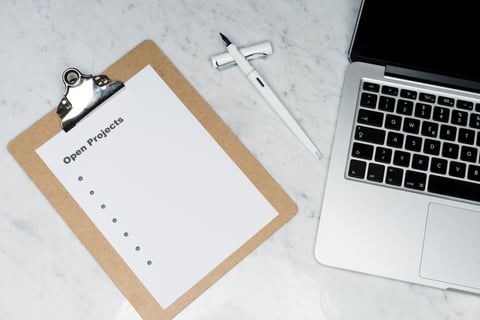 The marketing department in a company is often seen as the key cog of the operation. It's arguably the most multi-faceted part of business administration and requires a specific organization and collaboration level you hardly get anywhere else. That's why many businesses prioritize strong project management in their marketing strategies.

Before going over the benefits of proper project management in marketing, let's discuss what project management in marketing is.
What Is Marketing Project Management?
Marketing project management includes the planning and execution of specific tasks carried out by a marketing department to ensure that a marketing campaign's goal is successfully reached. It entails employing different skills, tools, and expertise to ensure that finances, sales, and user experience are on point.
Now that we've defined marketing project management, let's see some of the ways it helps companies.
1. Eases the Planning Process
The planning process is the first and often the most tedious stage of a marketing campaign. It often involves informing the marketing team, assigning different tasks, and giving instructions about the project in general.
The power of an effective communication and collaboration system during this phase can't be understated. A well-oiled marketing team can go from the planning stage to executing the marketing strategy in double-quick time with precise details about objectives and deadlines. A key to that is a comprehensive project management system.
2. Helps Optimize Team Communication
An often overlooked yet vital part of marketing is communication. Communication has taken on a whole new level of significance in the current marketing climate.
A good project management system helps marketing teams communicate effectively from start to finish. Marketing teams make use of communication apps and tools like Slack and Trello to ensure team members keep in touch and communicate anytime. Communication is a key feature of successful marketing campaigns.
3. Helps with Project Tracking
Marketing efforts need to be constantly scrutinized and monitored from the campaign's launch to its finalization. Having a good project management system is a brilliant way of doing that.
Reassessments are common in marketing campaigns to measure progress against predictions, reallocate budgets, reassign tasks, restructure objectives, and measure and mitigate risks. This is made more effective with a project management team already overseeing the marketing campaign as it enables each subteam or department to easily deal with any issues or developments arising on their end.
4. Creates Synergy
When it comes to marketing, team chemistry has immense importance. Take a sports team, for example, training and playing together. Over time, that gives the entire team and the coach a better understanding of each other and ways to achieve positive results.
This is also aided by each team member mastering their roles and instruction in the team. The same applies to marketing. Good project management ensures that the marketing department has a defined role in the marketing campaign. As team members carry out that role across multiple projects, they gain expertise, creating a well-functioning marketing machine we see in top companies worldwide.
Conclusion
Project management is crucial in marketing. Without it, marketing teams can be exposed to subpar management, unclear objectives, missed deadlines, work overload, poorly delivered projects, projects surpassing budget allocations, and many other problems. It is through marketing that businesses drive sales and make profits.
Due to the nature of marketing, effective collaboration is vital, making a fixed project management system a priority for all businesses and companies.