What is Marketing Operations?
Marketing Operations is so vital to the success of any online business, and so wide-ranging, that it's almost easier to define what it isn't. Marketing Operations is neither a strategy, a department, nor a momentary fad.
What it is: an integrated approach to marketing a business, based upon technological solutions, measurable metrics, and scalable strategies for success.
A McKinsey report in 2015 identified Marketing Ops as a hugely valuable approach to take to improve a businesses chance of attaining marketplace success. They discovered that between 15% and 25% improvement can be achieved by adopting Marketing Ops methodologies.
Who Do Marketing Operations Execs Work With?
Marketing Operations Executives report directly to a company's senior personnel, such as CEO, COO and CFO.
They often oversee large marketing teams with the help of a MOps Manager, ensuring that there is integration and synergy among the varied teams working in marketing, sales. and customer service. This role tends to suit someone with a "whole brain" approach, including the logical, results-driven left brain and the creative, problem-solving right brain.
What Sort of Tasks are Involved in Marketing Operations?
A whole suite of different functions and strategies are brought to bear in any Marketing Operations approach. Below we list just 31 of them in our A-Z of Marketing Operations.
If this seems like a massive list of skills and roles for a Marketing Ops Exec to get their head around, it is. However, many of these tasks can be devolved to members of the marketing team.
The Head of Marketing Operations simply needs to have a working oversight of these roles and responsibilities, and be able to ensure all the cogs are contributing to an efficient and smooth-running machine that delivers value and measurable results.
For convenience, Marketing Operations will sometimes be abbreviated to MOps henceforth.
A-Z of Marketing Ops
Analytics and Measurement
A key part of any MOps role is having a handle on the success of marketing efforts. In 2021, with all the data that can be derived from click-throughs, on-site times, subscriber churn, page views, conversion rates, A/B testing stats and many other sources of information, there's no excuse for not adopting a metrics-driven approach to marketing.
HubSpot offers a wide range of Analytics Tools for your business
Campaigns that work can be measured and quantified, then assessed against SMART goals and targets. It is the MOps Head's job to oversee the utilization of all this information and how well marketing campaigns are working, and make necessary adjustments, as well as conveying this information back to the CEO and other senior stakeholders.
Budgeting / Budget Optimization
Budgeting is the dynamic allocation of resources to various marketing functions, and optimization is the process by which this is adjusted for efficiency and best value. The Marketing Ops team should be highly responsive to the success or failure of various strands of the marketing strategy and prepared to reallocate budget accordingly.
Data from Sageworks indicates an average marketing spend of around 7-8% of gross sales, although when marketing operations encompasses everything on this list and more, this could sensibly rise to around 10% or even more.
Campaign Optimization
Improved access to engagement metrics, the availability of A/B Testing and the huge range of outlets for marketing campaigns which can be leveraged simultaneously, make this an important function of MOps.
Rather than advertising, marketing and sales functions working separately across different conversion-generating strands, MOps pulls them together and ensures that everything is working towards the same goals.
Chatbot/Live Chat Implementation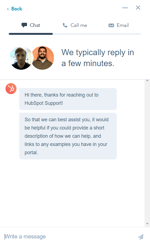 One of the growing tools for both lead conversion and CRM is the chatbot or live chat pop-up. When the scripts are well-written and the decision trees behind them lead customers efficiently to the information they want, these can be a remarkable took for building engagement.
This is just one example of how a department that might not seem to have much to do with marketing (customer service) can be brought into the fold by a resourceful Marketing Operations department.
Compliance and Privacy
Depending on where your customers are located, your campaigns must comply with various legal strictures for data governance and security. In Europe and the UK, it's GDPR. In America there is a state-by-state set of principles to adhere to, most notably in California, Nevada and Virginia.
A thorough MOps strategy must take into consideration what is permitted and what is not. It must find a way to include the necessary disclaimers, warnings and opt-in features that permit customer databases to be legally compiled.
See Data Governance for how in-house policies can go beyond the merely mandatory.
Database Segmentation
A dynamic database which can be subdivided according to various demographics, purchase histories and other factors, is one of the most valuable assets a company possesses.
Part of a Marketing Operations Manager's job is to leverage additional value from the lead generation database by devising strategies and campaigns that hit key demographics.
An example might be aiming a product launch email campaign at younger male customers located in cities, with high socioeconomic status. This can only be achieved when you have well-segmented data.
Here you can see popular ways to segment your database!
Data Enrichment
This is a tool sometimes outsourced to agencies who aggregate big data on consumers and make it available to businesses. A good Marketing Operations team can cross-reference such insight with their own databases to target their campaigns more directly, rather than simply using messy and incomplete raw data.
Data Governance
Data Governance goes beyond the legal and mandatory minimums to specify how employees should handle the customer data they have access to. It includes such principles as:
Accuracy and completeness.

Data that is up to date.

Data used only for specified tasks.

Data shared with key individuals only.

Data kept safe, without unnecessary duplication.
Beyond making sure a company is legally compliant, Marketing Operations can ensure their data is used appropriately and proportionately.
For instance, a company may decide that customers who unsubscribe from emails are removed from their database – this would be a voluntary act of data governance.
Data Management
This is particularly important when migrating onto a new platform, such as HubSpot. A Marketing Operations team might be integrally involved in monitoring data quality both prior to the transfer, after initial testing and following full implementation.
Ongoing data "spring cleaning" is a mundane but vital part of MOps, and hopefully something that simply becomes a routine part of the company's data management policy. A third-party data transfer specialist, such as No Bounds Digital can help manage data integrity during implementation of a system such as HubSpot.
Data Mining-List Acquisition
Data Mining is the secret art of combing large volumes of data for usable patterns and information that can be used to inform a marketing campaign or sales effort.
This is another area your MOps strategy that can be outsourced to a specialist company such as Sisense, Oracle Data Mining and IBM Cognos.
These companies can perform statistical analyses on big data to identify important relationships between product, price point and customer engagement, amongst other factors. Marketing Operations teams can pass on their aggregated sales data to these third parties to draw valuable conclusions about what works and what doesn't.
Data Privacy and Compliance
Documentation and Training
Marketing Operations must be systematized, and training materials produced, since they typically involve a range of different online platforms and tools. It's important to find a quick and efficient way to train up new staff members.
This might entail a mixture of using the proprietary teaching tools of each platform (such as the HubSpot Academy) and devising in-house "bibles". Larger companies might employ trainers in-house to help speed up staff induction.
The Marketing Operations manager must ensure that all in-house training is kept up to date, accurate and complete, adding to it each time a new system is adopted.
Domain Health
Since your websites are your main interface between customers and your business, it is vital that they are safe, accurate, functional, and up to date. Third party security providers can run checks on your DNS servers, URLs, email servers and any other points of contact between the public and you.
When defined more widely, domain health might also include legal compliance, branding, up to the minute integrations and desktop versus mobile translatability. Once again, this task falls within the purview of a thorough MOps strategy.
Here you can check the health of your domain for free!
Drip Programs
Drip Programs or Campaigns are usually automated series of contacts with leads, designed to drive them down the sales funnel and effect conversion. HubSpot is the platform that generate automated campaigns so that the hard work of individual customer journey monitoring is less time-consuming.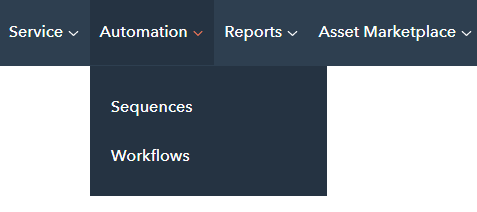 Drip Programs require well-written copy and the commissioning of that may be another highly significant part of a Marketing Operations Executive's role.
Email Deliverability Monitoring and Optimization
Anyone who has manually sent out an email to a large database will know that you must carefully monitor bounce-backs, spam issues and throttling (apps that hold back emails to deliver them in packets of a particular volume).
Emails might be rejected because they are misidentified as spam, have been blacklisted by recipients, or because they contain a typo or are entirely incorrect. The process of cleaning up email lists and ensuring emails are accurate prior to a campaign message being sent is the work of list optimization.
This is probably one of the least glamorous tasks to fall under the aegis of the Marketing Operations team.
Journey Mapping
By contrast to the previous entry in this list, Journey Mapping is high level strategizing. As its name suggests, this is the process of visualizing an idealized journey from lead prospect to loyal and returning customer.
Before you can devise any sales funnels or drip programs, you need to decide what you want the customer journey to be, and how many stages it should have.
For instance, you might decide to offer a free sample, particularly of SaaS products, to hook your customer in to using your platform, before they commit to a purchase. This adds an extra step to the customer journey that might not exist for other non-subscription-based purchases.
Lead Delivery / Handoff to Sales
This is the point where marketing hands the baton over to sales. Marketing Operations involves procedures to ensure that leads are qualified (identified as potential sales) before being given to the sales team.
The handover can be in the form of data filtering or the more manual process of appointment setting, which is becoming a more popular strategy, because it makes customers feel more valued.
Lead Nurturing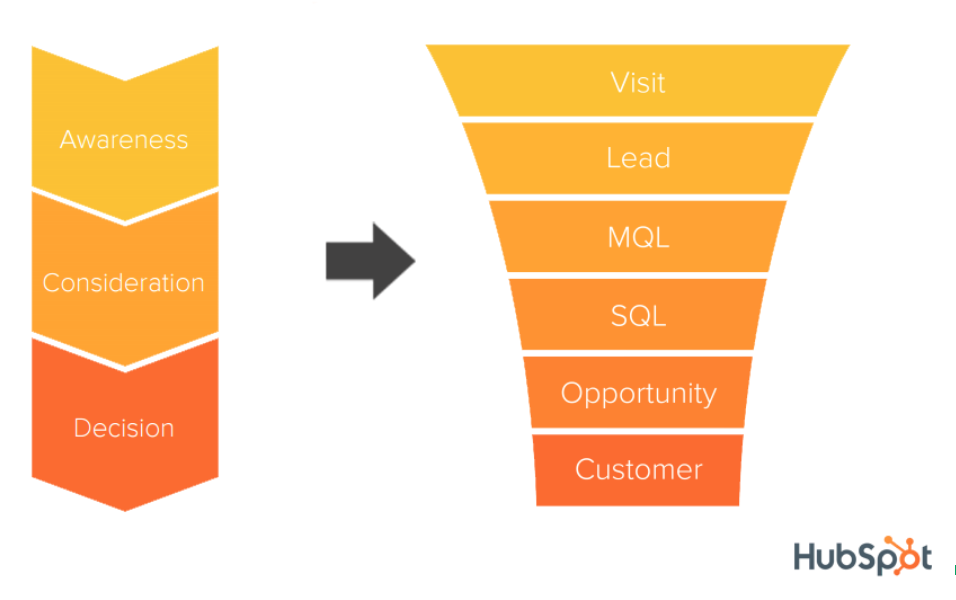 The sales funnel is the process of filtering potential leads down to individuals considering a purchase and then on to becoming actual customers. This may take several instances of contact, whether in the form of calls, emails, texts, advertising, or marketing campaigns.
Email drip campaigns are an example of lead nurturing – gently nudging leads towards a purchase. Special offers, discount codes and the free versions of SaaS products are gentle ways to further the relationship between customer and business.
Lead Scoring
Applying metrics to the process of identifying promising leads is lead scoring. This can involve multiple variables and tends to leverage a high volume of data including demographics, social and email engagement and B2B data (where relevant).
This can be done manually or, like almost any other aspect of marketing operations, with the aid of an automation tool. Scoring helps you prioritize leads with a high probability of converting to sales and can provide a subset of leads suitable for nurturing campaigns.
Marketing Automation
Previously, constructing a ten-email drip campaign or ensuring floating leads settled into the sales funnel, would be highly labor-intensive processes. Keeping on top of all those points of interaction, and where along the sales journey each lead was stationed would require a massive sales team.
Now automation can be applied to both marketing operations and large sections of sales. This may not necessarily shrink your personnel. Rather, it may redirect them towards increasing the reach and scope of lead generation and conversion. Rather than focusing on a few thousand potential leads, companies can now pursue audiences of millions.
Check out HubSpot Marketing Automation Software!
Personalization
Personalization is an age-old concept, dating back to the circulars that pop into your mailbox with your first name crudely inserted into standardized text. Fortunately, these days the concept is a little more sophisticated.
Personalization leverages data held on leads to contact them in one way or another. It can include the medium, approach and specific content of the advertisement, offer or contact. AI and machine learning systems are becoming ever more sophisticated in their ability to detect potential interest in a product and provide easy access to point of sale.
Platform Administration
Every Marketing Operations team involves administrative processes for whatever platform forms the basis for staff members' day to day work. Whether it is ensuring updates and integrations and operational, scheduling training, or maintaining data accuracy, this is an essential function of the MOps department.
It is also about security access, providing logins and liaising with support teams at the software provider. It overlaps significantly with a company's information technology department.
Process Implementation and Optimization
At managerial level, continually monitoring how well processes are working and improving them is vital. Many of the tools MOps teams use are sophisticated and customizable, so there are opportunities to change direction, try new things and implement change, backed up by metrics.
An important part of this is holding regular meetings to share insights into how well processes are working, and whether marketing and sales personnel can see places where improvements can be made.
Reporting
Another major benefit of having data-driven marketing processes is the ability to produce well-evidenced and detailed reports. Many marketing operations tools provide dashboards which display continual progress, meaning that printing and distributing paper reports may no longer be necessary.
These dashboards are customizable and can be tailored to the information needs of each department or Executive. They allow teams to be discussing progress based on a shared understanding of exactly how well the business is performing.
Sales Enablement
This is a bit of a catch-all term for the range of efficiencies which can be made to increase the flow of leads down the sales funnel. Sales Enablement is about removing the friction in the system so that customers smoothly flow through to your sales portals.
Various human processes can be adopted, and third-party automation products can also contribute to the goal of making the sales journey easier.
Systems Governance
The Marketing and Sales processes must be undergirded by certain moral principles, particularly when it comes to marketing to children and lower socioeconomic classes. How a company shapes its MOps systems is built upon this foundation of core beliefs.
Some companies are naturally more bullish in their approach than others because their products appeal to a more robust or privileged demographic. There is also the important work of protecting customer's data and respecting their privacy (see Data Governance above). Systems governance is about aligning the way you work with corporate principles.
Systems Integration
Part of the design of the suite of systems a MOps team uses is how well they are integrated to work together. A Marketing Operations Executive must oversee systems as they are brought on-stream, often with a third-party integration and data transfer specialist, such as No Bounds Digital.
In part this is about managing risk and improving efficiency. It's also about choosing the right platforms and plug-ins to integrate in the first place. An experienced strategic partner is key here.
Technology Stack Evaluation and Optimization
Choosing the right mix of systems is a major strategic role for your MOps Executive and their team. When new releases are implemented, it's important to check they still integrate with existing systems.
Remaining on top of new technologies and alternatives is an important part of a MOps role. To get a jump on the competition, you can't be relying on heavily outdated systems that don't offer an optimized performance.
Training and Enablement
As already mentioned, training of staff on new systems is vital to the functioning of an efficient Marketing Operations team. Time lost through poorly optimized training equates to a loss of revenue.
Working with an experienced strategic partner, such as No Bounds Digital, will help minimize the disruption when new systems are introduced.
Words from our customers
Template and Page Creation
Marketing Operations includes the creation of proprietorial scripts and content to help marketing and sales teams deliver brand messages consistently.
Templates are devised and revised so that they can be integrated into both automated processes and interpersonal communications with customers. This includes such items as cold-call scripts, drip campaigns, chat-bot scripts, blog content and landing page text.
Check out how to delete templates in HubSpot!
Website Design and Development
Websites need to be regularly updated and optimized, with SEO, accuracy, and efficiency in mind. After all, more so than ever before, a businesses' website is its billboard and its clarion call.
Marketing Operations takes a lead, along with other creative departments, in formulating intelligent websites optimized across all operating systems, on desktops, mobiles and other web-enabled devices.