Long story short, onboarding is required for all paid HubSpot tools. In this post, we cover the most important onboarding considerations so that you get the most beneficial HubSpot onboarding process for your organization possible.
The benefits of HubSpot Onboarding
When to use HubSpot onboarding services and when to use a HubSpot Agency Partner
HubSpot onboarding FAQs
The Benefits of HubSpot Onboarding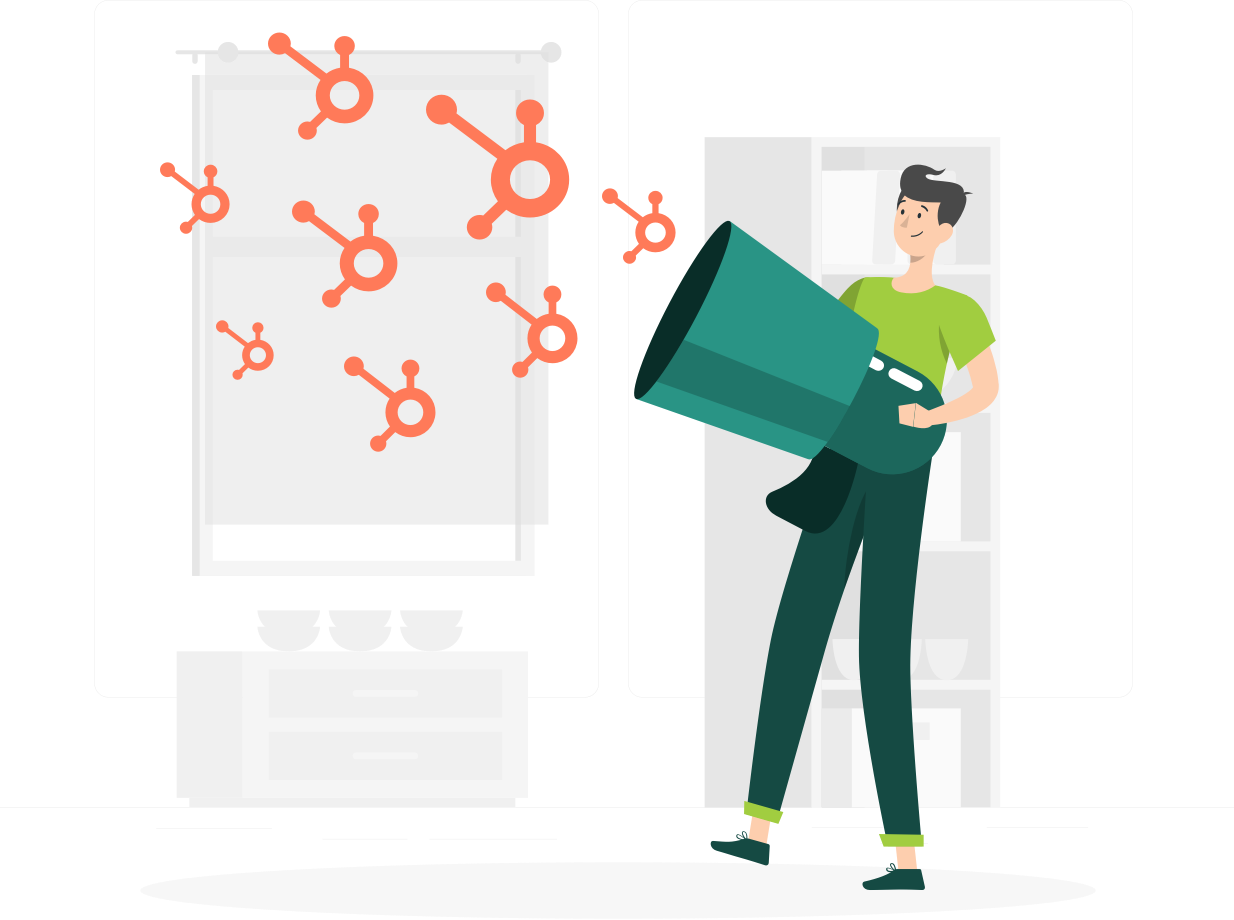 The cynic in you might think that required onboarding is just a way to snag a few extra dollars from your business, but a good onboarding process is a big benefit to you.
First, you've invested in HubSpot, so if you want to get the most from that investment you need to have an understanding about its features. There is a lot under of the hood of this platform, and while it's user friendly enough that tech savvy marketers can learn it trial by fire, you'll miss key components of what it can do without guidance.
The onboarding process isn't only about training your enterprise to use the hubs that you purchased, it's also the technical setup. Depending upon the hub that you're using, you will need to make DNS changes, filter IP addresses, add scripts, create pixels, and integrate with other applications. You might already be a whiz at HubSpot or a quick study, but you still need to pull in technical experts to get everything up and running.
It's beneficial for other stakeholders. There are components of an onboarding process where it might help to bring in someone from the c suite, IT, compliance or legal, and representatives from sales, marketing, and service. Use onboarding as an opportunity for information sharing, avoid possible pitfalls early on, and get alignment across your organization.
When to Use HubSpot Onboarding Services and When to Use a HubSpot Agency Partner
In this video, Ben walks through the top three reasons why you would choose to use HubSpot's onboarding services and three times it's best to use an agency partner.
HubSpot onboarding services are the best fit for onboarding when...
You need an understanding of settings and technical aspects of HubSpot
Your organization is new to Inbound
You would benefit from a general overview and walkthrough of HubSpot features
You learn by doing
HubSpot agency partners are the best fit for onboarding when...
You need a done for you approach
You have an urgent need to get started with HubSpot
You already understand Inbound, marketing automation, etc.
You used HubSpot at a prior company so you have lightweight onboarding needs
You need to dive deep into specific features of HubSpot like marketing automation, ads, blogging, or other tools
You expect to work with an agency for future project work or on retainer
You have a complicated migration from legacy sales, marketing, and service applications
HubSpot Onboarding FAQs
How long does onboarding take? Typically between 4 and 12 weeks.
How much time should the custom alot for HubSpot onboarding? From 1 to 5 hours a week depending upon how intensive the onboarding process is.
What if I don't need onboarding? Onboarding is required for all paid HubSpot tools. HubSpot agency partners will be able to work with you to adjust the typical onboarding process to suit your needs.
Is the onboarding process different for startups? Yes.
If you would like to explore working with an agency partner for your soon-to-be HubSpot purchase, check our calendar.