Trying something for the first time can feel overwhelming, but it's worth the work. If you found yourself lost in the content marketing process, you're in the right place. Follow this guide to kick off your anxiety-free content marketing efforts.
1. Create Buyer Personas
The first step to a successful content marketing strategy is selecting your target audience. Who are you writing content for? This should be the foundation of your content marketing plan. When you understand your audience's needs, you'll convert more site visitors into paying customers.
The best way to get inside your audience's head is to create buyer personas. Think of these as fictional representations of your ideal customer. They're avatars or characters that symbolize the real-world folks you're writing for.
To create detailed buyer personas, you need to research your target audience. Find out:
Who you want to address. This includes age, race, gender, income, job title, and other demographic information.
The pain points. What are their problems? What keeps them up at night?
How you solve that pain. How can you alleviate customers' problems? How do you help them?
By the way, you may have more than one buyer persona for your business. Start with one and add more personas as you go. Most businesses have 3-5 buyer personas.
2. Distribute and Promote Your Content
Now that you understand your audience, you've taken the most important step to kicking off your content marketing efforts. But how do you put your content in front of your audience?
Step 2 is all about distribution and promotion. You want your content to show up in the right place at the right time. That means figuring out where your audience is and when. That's when you swoop in, post your amazing content, and get more people on your site.
Consider promoting your content with:
Email newsletters
Social media channels
A third party blog or web page
There are a lot of moving parts here, so feel free to create a spreadsheet to track your blog promotions. Log the topic, time and date of posting, and creation process. Consider this a diary of your content marketing strategy.
Also note where you shared the blog, when, and the results. Over time, you might find that sharing via email is more effective than social media, or vice versa. You'll never know unless you track it!
If you use a tool like HubSpot much of this recording and reporting work is done for you.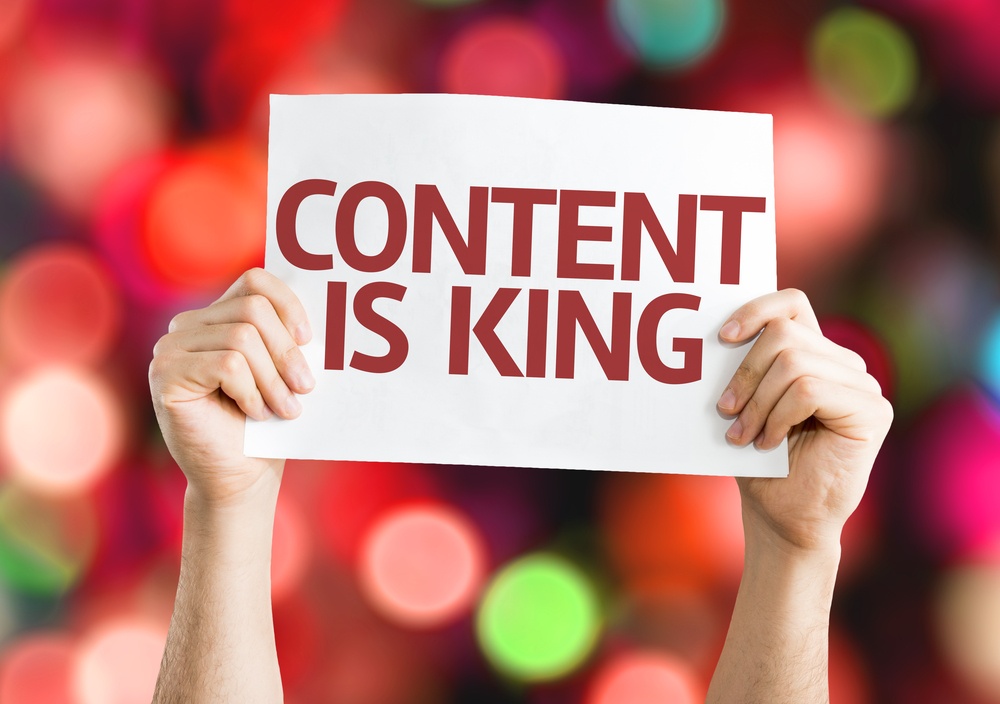 3. Be Consistent
Whatever you do, be consistent. Your customers need to trust and rely on you as an authority. The quickest way to build that authority is through consistency.
You need to post in the same voice, at a similar frequency, and on similar topics on a consistent basis. But this is easier said than done. Things like:
Lack of motivation
Time constraints
Writer's block
... all ruin the best-laid plans to do content marketing. We can't give you a magic elixir for writing motivation, but tracking your tasks can help. Use a paper planner, a tool like Todoist, or your Google Calendar to produce content consistently.
When in doubt, you can always compose content in batches and schedule the content ahead of time.
4. Measure Content Performance
Now, you're investing a lot of time into this content. How do you know it's actually working? While we want content to lead to more sales, there are other metrics that indicate success, too. It's all about accurately measuring your performance.
Everyone's key performance indicators (KPIs) are different, but here are our favorite metrics to keep tabs on your content performance.
Landing page submissions
How many people converted on your offer? In other words, if you offered a free eBook for download, how many people entered their email address to get that eBook?
Conversion rates are the percentage of site visitors who took a desired action on your site, like reading more than 3 blogs or watching your About video.
How many people visited your landing page? How does this compare to your site performance before you invested in content?
Page views and traffic
How many people viewed this piece of content. Software like HubSpot or Google Analytics will quickly tell you this. If you get a lot of views on one page, this tells you that the subject matter or topic is more interesting to your audience. Over time, that helps you choose more relevant content that makes more sales.
Inbound links
You might not have a ton of inbound links right now, and that's just fine. Every time another website links to yours, you get an inbound link. You want as many high quality inbound links as possible.
To get people to link to your content, your website and brand have to be authoritative. The content needs to be useful and deliver a ton of value. It should be so valuable that other people can't help but link to your content.
The more inbound links a piece of content has, the more effective it is.
Social media shares
You can also measure the effectiveness of your content by measuring social shares. How many people shared your content on Twitter, Pinterest, LinkedIn, and other platforms?
The more people share, the higher your content visibility and the more customers you'll attract.
The Bottom Line
Nobody's born a content marketing expert. If you're new to the world of digital marketing, follow these tips to start content marketing on the right foot.
Remember that the perfect is the enemy of the good. You won't be a world class content marketer at the start. Accept that you'll make mistakes and keep trying anyway.
Of course, you don't have to go on this journey alone. No Bounds Digital is a trusted resource on all things inbound marketing. Give us a ring for a free brainstorming session.