The first session on Inbound 2019 was Advanced LinkedIn Ads for B2B marketers presented by AJ Wilcox a founder of B2Linked. We consider it the best session of Inbound 2019 with lots of practical knowledge and actionable tactics we could put in use with our own clients right away. AJ set a bar pretty high for the rest of the speakers and we are delighted to share what we learned.
Take a look at Ben's video and Nada's notes from this session. It's quite a read, but it's worth it.
LinkedIn Ads - Pros and Cons
Pros:
Best targeting at scale

Up to date data (everyone keeps their LinkedIn profile updated)

Business mentality (people are more eager to start business/sales conversation with you)

Larger deal sizes
Cons:
Cost

No device targeting

No ad scheduling

No visible relevancy score
Who's a Fit for LinkedIn Ads
High - LTV ( $15K+) B2B

White collar recruiting

High education recruiting
The Best Performing Ad Formats
Sponsored content 85%
Not expensive

A lot of volume

Most versatile

.4% CTR
Text ads 15%
Combine with sponsored content

Lead ads for volume, regular ads for quality
Sponsored inmail 5%
Most challenging

Expensive - $23-55 cpc

Just for personal invitations. No ebooks, or webinars. Yes for VIPs or early access to something.

$.35 send / 50% open rates / 3% ctr
Lead Generation Form Ads
Pros:
Cons:
Can't track

Can't retarget

Lower lead quality
Integrations:
Eloqua

Marketo

LiveRamp

SalesForce

HubSpot
LinkedIn Video Ads
$.06-.14 per to sec view

Subtitles

Can't retarget
Carousel Ads
Targeting on LinkedIn
Profile completeness dependent
Professional

Company

Education

Demographics

Combinations and exclusions
Targeting approach when targeting professional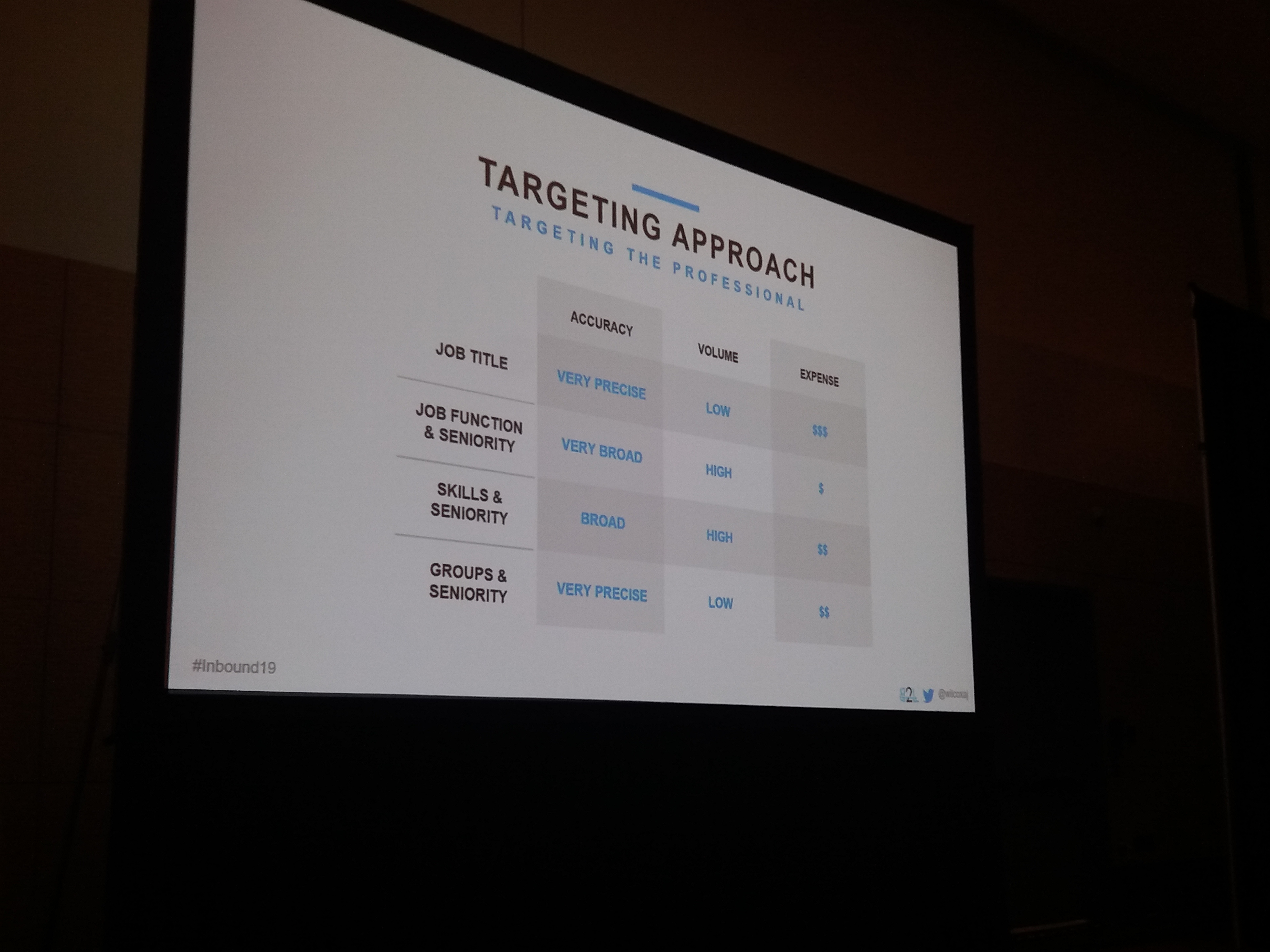 Skill or groups:

Exclude sales/biz dev/marketing

If targeting SMBs

Exclude 51+ companies

Age or years - Use seniority level instead as there can be young decision makers.

Don't go overboard - too many people

Audience size: 20-80K

Avoid audience expansion option
Bidding for Performance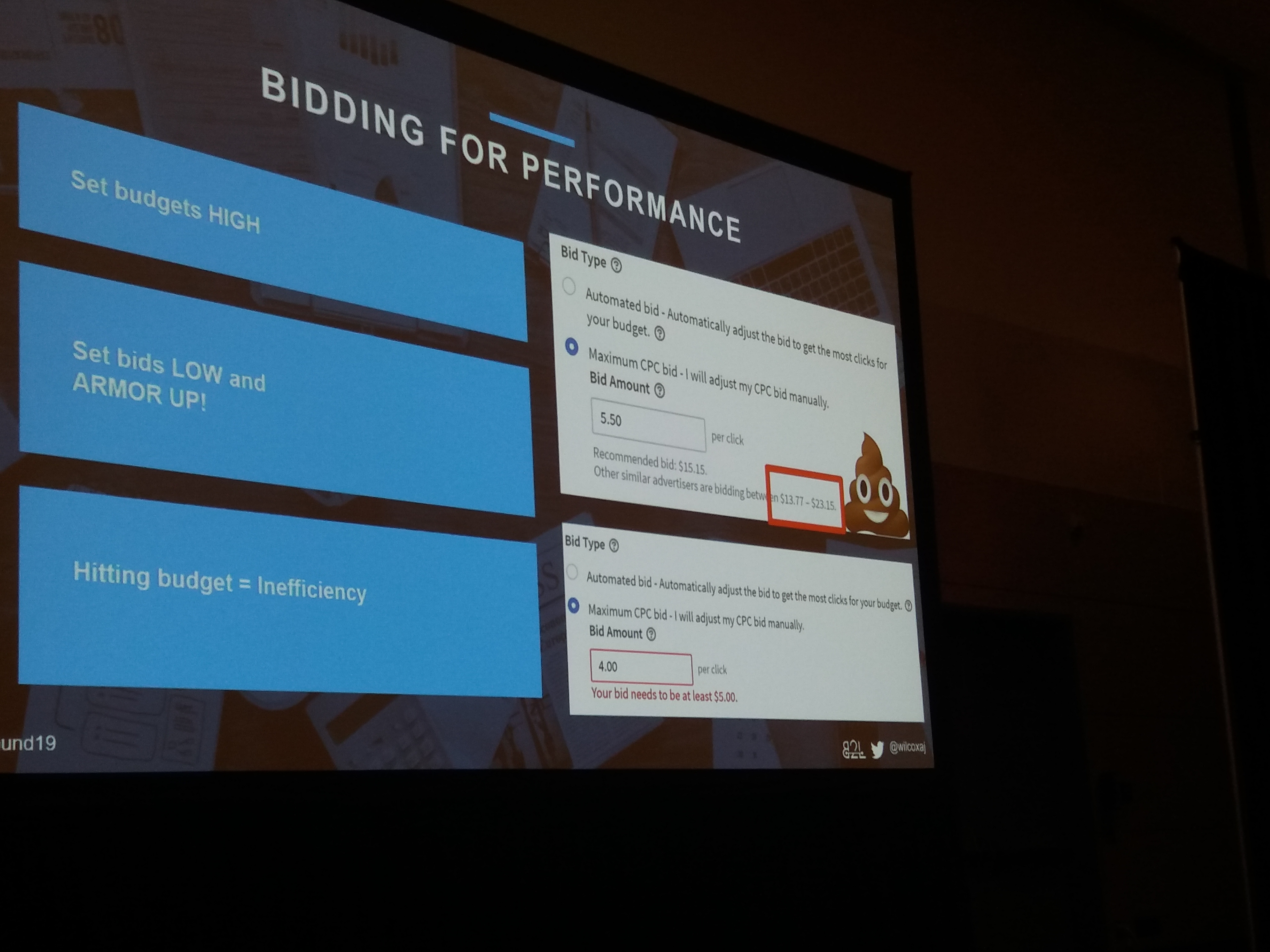 Set budgets high

Set bids low

Hitting budget = inefficiency

If you are hitting daily budget you are bidding to high

No auto-bidding for new campaigns

If CTR is <.35% not good - try launching new ads until you are no longer under this range

.35< CTR <1% - bid down to get lowest CPSs or bid up to get more traffic

CTR>1% - change bid type to CPM and bid aggressively for big discounts.

Use these numbers to beat LinkedIn's autobidding in every case
How to Name Campaigns
Bad:
"Marketing-mgr and above"
Good:
SC | Marketing Manager Titles | US
"Marketing Mgr", "Marketing Dr.", "Marketing VP"... all separate
(so the pattern is: ad format | objective | audience)
What Content to Offer With LinkedIn Ads
The offer is most important. What to use?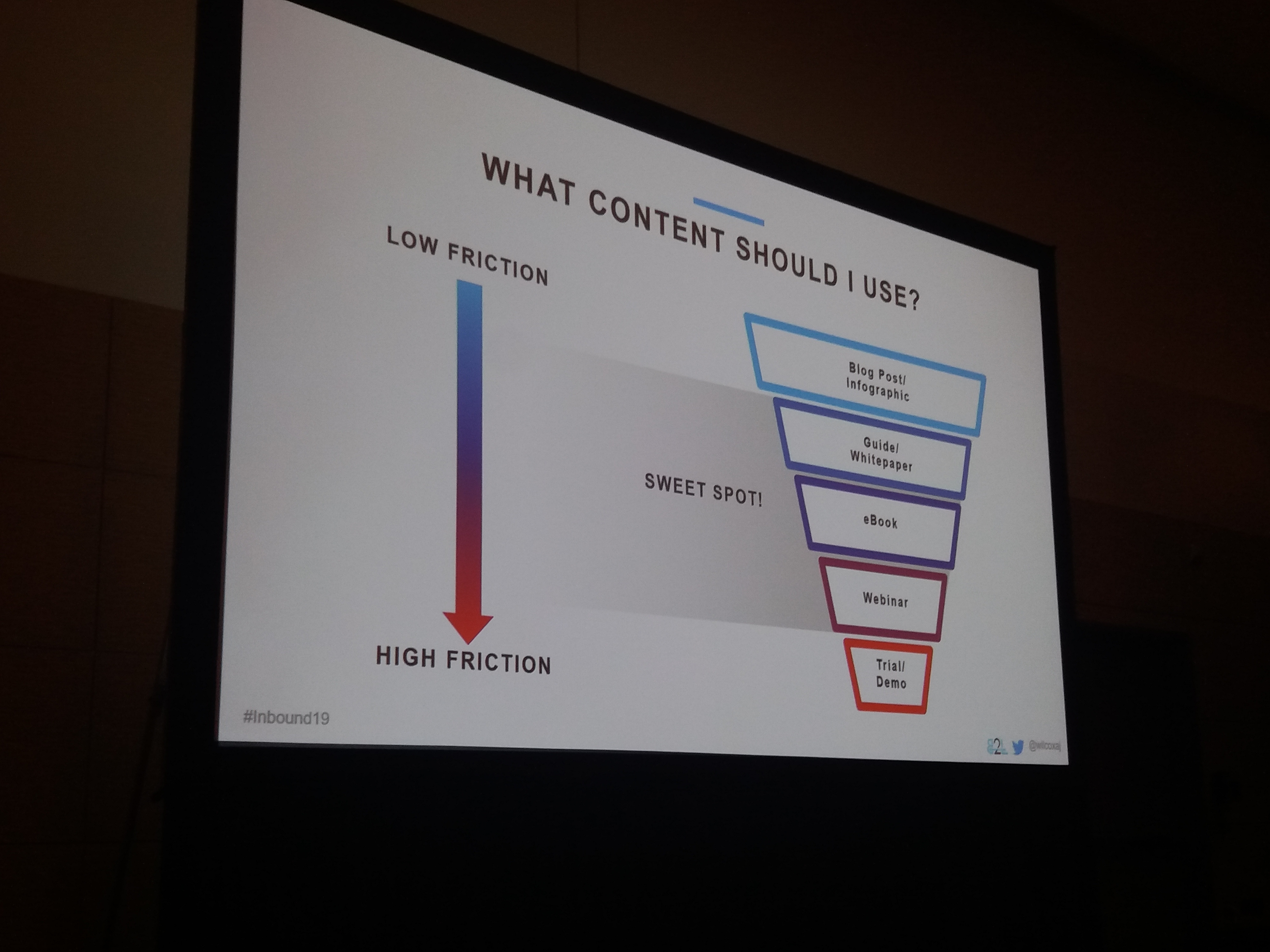 A secret is in finding a sweet spot - a content with medium friction. This means gated whitepapers, eBooks, webinars.
LinkedIn Retargeting
Cons:
90 day cookie duration

Cookie only, no event or user ID

Still pricey ($4ish for click)

300 min audience size

Users don't hang out
Tip: Retarget all LinkedIn traffic to Facebook Custom Audience and/or Google Ads Retargeting
Advanced LinkedIn Targeting
The hacks:
Sales dream account

Exclude competitors

Exclude customers

Product updates to current customers

Target only net-new - exclude converters and landing page visitors from campaign

2-step funnel:

Create retargeting campaign of landing page visitors

Exclude this audience from campaign
Testing Methodology
The higher you are in the funnel the smaller your lever is. So, when you change:
Ad copy it has 5-15% impact

Landing pages 50-150% impact

Offer title 200-300%

Educating sales team 10-20x sales enablement
There are 2 hurdles for all ads:
Click efficiency

Conversion efficiency
Pay attention to CTR rate and change the ads if not good.
LinkdIn UTM Tagging
To detect exact ad that converts. Here's how to make it.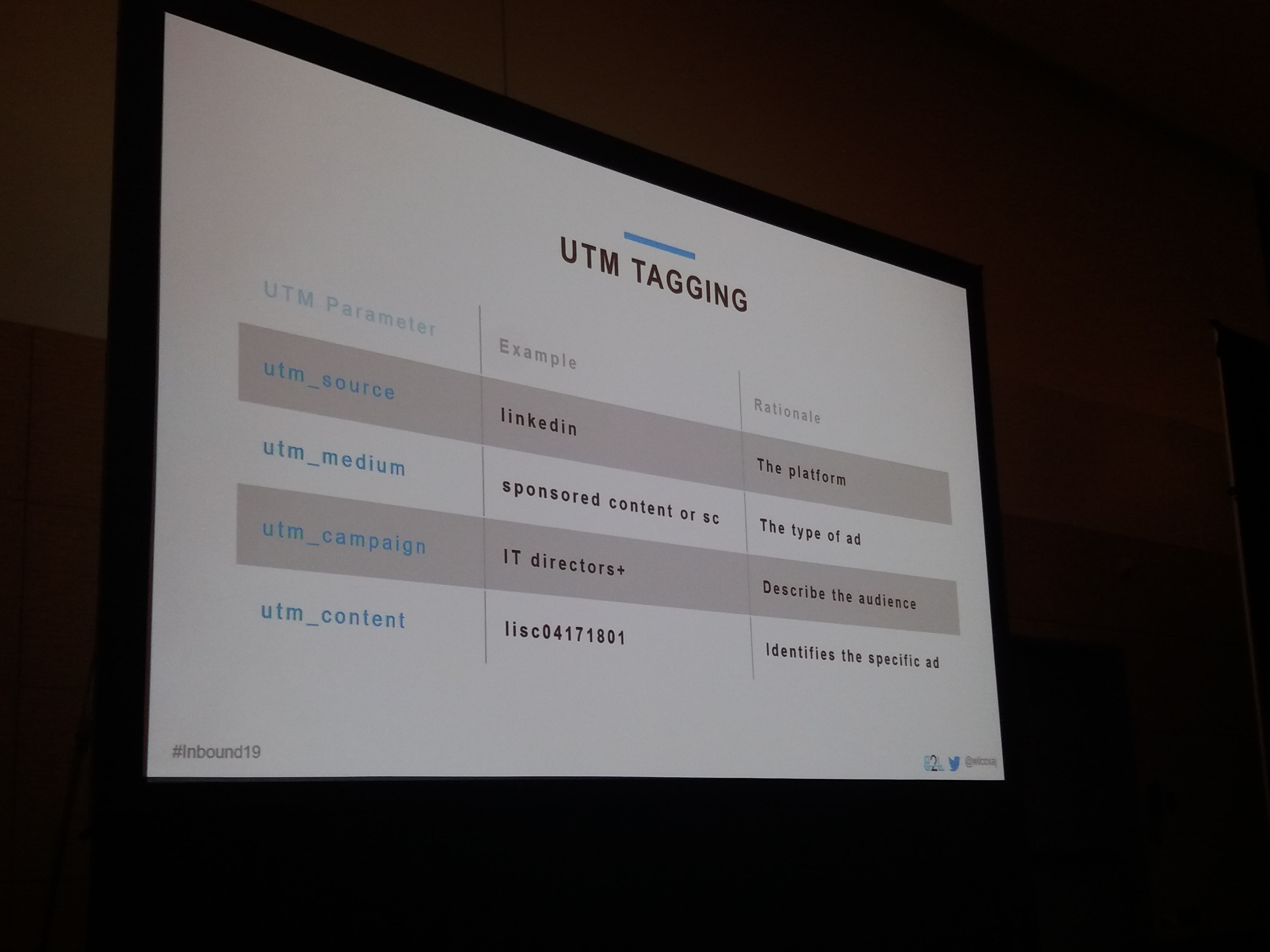 Utm_content explanation

lisc - short for LinkedIn source/medium
041718 - the date the code was created
01 - incremental digit
Additional tips
Test images - if CTA drops after some period i.e. one month try to change the image, sometimes it's enough. BUT testing the intros is most important.

If CTR drops something is wrong

In case of child/parent companies - exclude them all

If you have to target them then target "grand-child" first. (so from smaller to bigger)

If you target companies by name and you have less than 200 companies pick them one by one

Lookalike - new feature getting better but no need for it yet as targeting is already good.
Conclusion
AJ is a rockstar and he knows his stuff when it comes to LinkedIn Ads. We started implementing his recommendations to the accounts we are managing, but also to the new proposals and we truly see a positive impact. We are managing more LinkedIn Paid Ads campaigns and with more success then before.